Alpha Trion
This was originally the new Vector Prime Transformer from the "Cybertron" line. This guy, though, is the TRUE keeper of the key to Vector Sigma! This is THE ultimate Transformer: the one who built Optimus Prime from Orion Pax! Plastic was used for the "crown", and vinyl for mustache and beard. Very fun to do! Still transforms, too!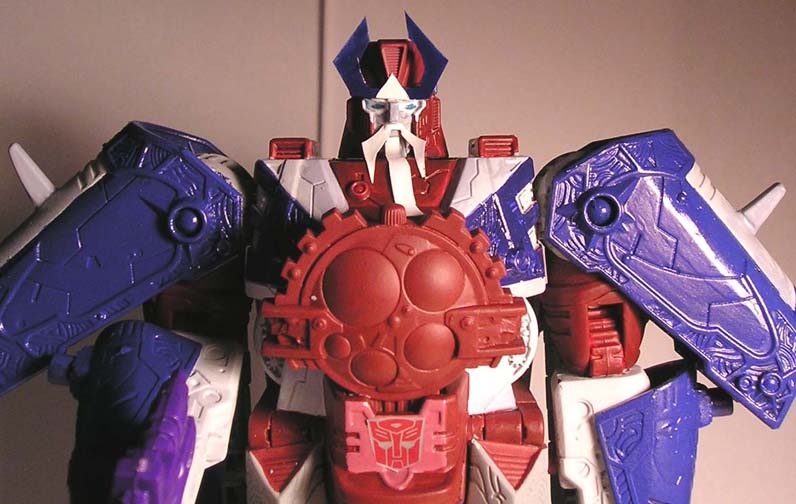 "Dark Scorponok Before...": Bought it at a store, figuring it would be sooo much cheaper to
customize this guy into a vintage G1 TF, rather than purchase the actual thing.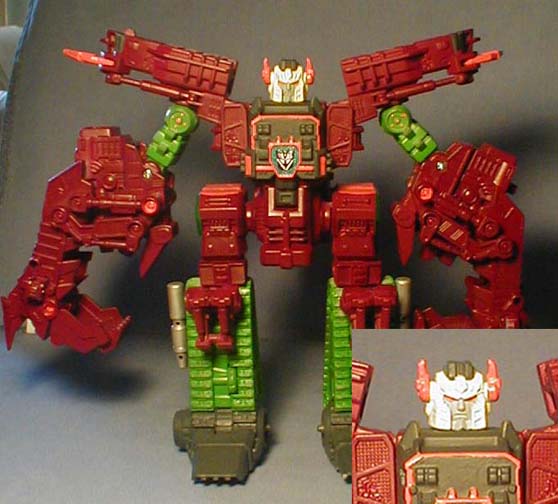 "Scorponok G1 Colors" : Having just bought the excellent UK/Metrodome release of "Headmasters", I
just had to begin collecting reissued and vintage G1 characters from the storyline. However, I wanted to
have some fun and customize a few. I darkened the distinctive 80's pink and green a bit.

"Scorponok, Mindwipe, and Skullcruncher"

"Collecting Scorpions is a hobby of mine"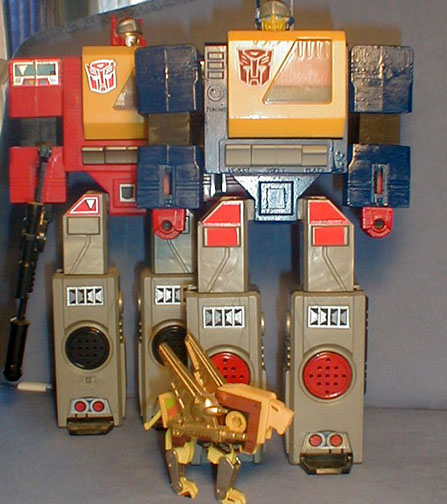 "Twincast" : In "Headmasters", Blaster and Soundwave beat the bejeezus out of each other. Both
die as a result of the fight, and both are reformatted into new TF. Blaster becomes Twincast. I bought a
beat-up Blaster cheap--doesn't open, ear was broken, all scratched up. Simple repaint. Still missing a foot.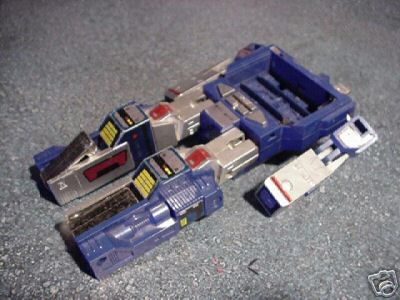 "Dead Soundwave" : What I bought on Ebay for
four bucks!

"Soundblaster" : What I made the four-dollar Soundwave into! His chest piece is plastic from an
action figure bubble. The guns are robot and Batman scraps I dug up. Love this one! Four dollars beats
paying the price for the Japanese release of Soundblaster.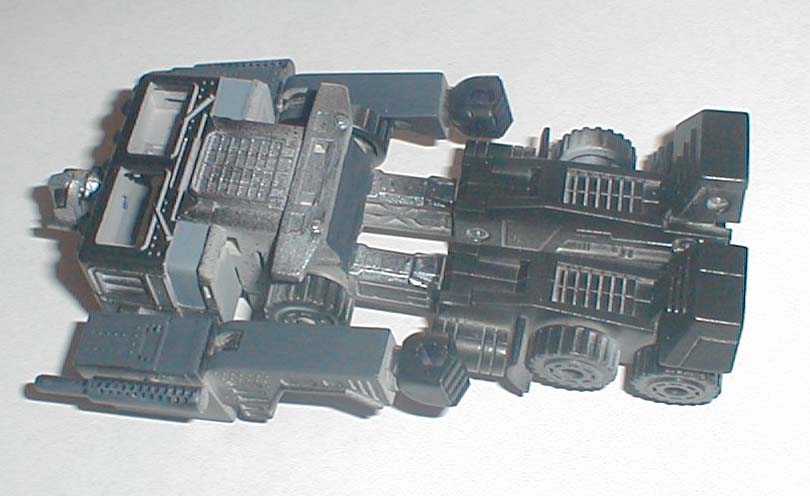 "Dead Prime" : I saw someone selling a Dead Prime on ebay. I thought it was cool. Then I saw my favorite TF
dealer was selling a beat-up Ultra Magnus cab for $4. Awesome deal for a toy 20 yrs. old. Some primer,
black, silver, and grays later, I have a dead prime based off of the TF: The Movie scenes.
1 2 3 4 5 6 7 8 9 10 11 12 13 14 15 16
[FAQs and Articles] [Custom Site Links]
[Custom Central Galleries] [Custom Talk]
[Home] [News] [Forum] [Features] [Columns] [Archives] [Custom] [Newsletter]
[Shop Center] [Chat] [Resources] [Contact] [Sitemap] [Privacy] [Toy Shows] [Links]