"The Brestforce"
Took a decent bootleg and repainted the heads as they appeared in TRANSFORMERS: VICTORY. The brestplates come from a Chinese KO model kit.


"Gaihawk and Jaruga close-up of the Brestforce"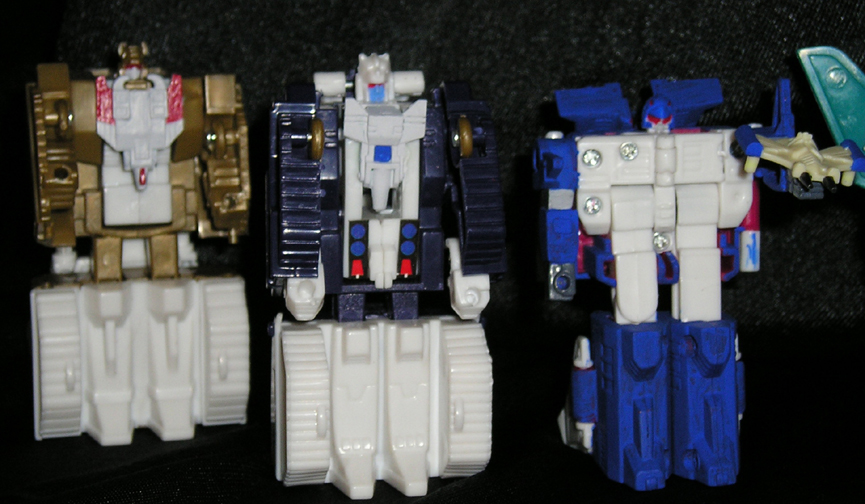 "Killbison, Drillhorn, and Hellbat of the Brestforce"

"Leozack, Gaihawk, and Jaruga of the Brestforce"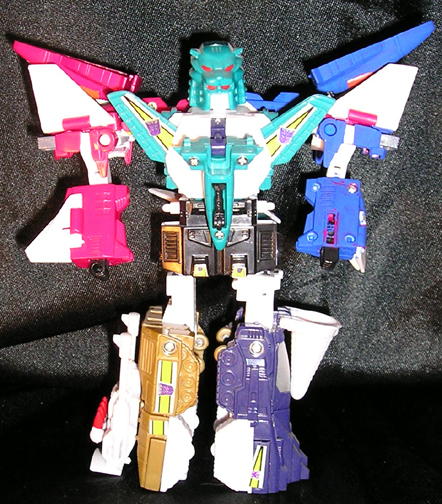 "Liokaiser: the combined might of the Brestforce"

"Saber is down"
That's Jan and Holi coming out of a bootleg Galaxy Shuttle. From TRANSFORMERS: VICTORY.

"Jan"
Adopted by Star Saber, this Jan is a custom TF:PVC Daniel. From TRANSFORMERS: VICTORY.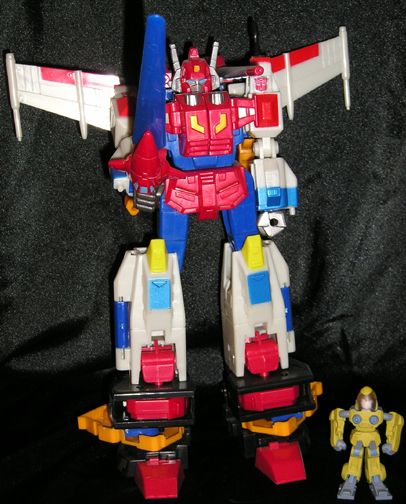 "Father and Son"

"Kranix and Arblus"
From the model-making hands of Hal Zucati, I just had to purchase and paint these guys. These colorful Lithonians are must-haves for my collection.



"Uh, hey guys. What plothole through me on Quintessa?!"


"Innocent."

"Five Faces of Darkness"
This Quintesson was purchased from Hal Zucati and painted by my brush.


"Cybergator"
This crocodile-like Sharkticon again is from the collection of Hal Zucati. I painted it.

"Grand Maximus"
There's a really nice KO Fortress Maximus all over the internet these days, and so I had to buy two and repaint one as Grand.

"Browning"
This cute little character is from TRANSFORMERS: MASTERFORCE. What's great about the new TRANSFORMERS: ROBOT HEROES line is that the anime-toon appeal of the characters is exactly the personality of Browning. Megatron body, Shrapnel head, and Mirage arms make my Browning.

"Glit and Soundblaster"
Glit is an E-Hobby character that is a Decepticon cassette with medical knowledge used on the battlefield. Soundblaster is a reborn Soundwave in TRANSFORMERS: HEADMASTERS.

"Diaclone Ultra Magnus"
Blue Convoy robot and Diaclone Ultra Magnus are repainted ROBOT HEROES. Silver symbol stickers courtesy of Reprolabels.com.