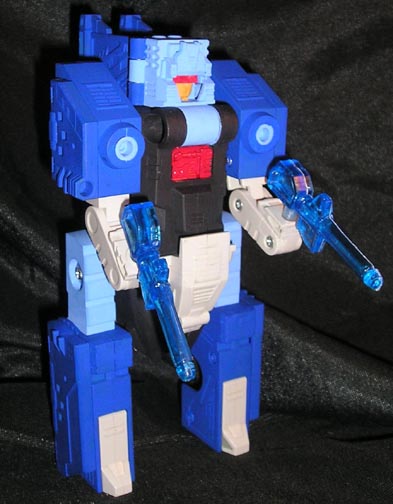 "Sixknight"
So I bought a crazy-colored QUICKSWITCH and, after some research within the world of online Japanese toy photographs, I dismantled, painted, and reassembled my newest addition to the Transformer shelf, SIXKNIGHT. I cut a piece of plastic out for his goggles. Acrylics were used for that clean, flat finish. His guns are transparent bootleg G1 Predacon guns. I had to lengthen the handles with scotch tape and Superglue gel. Sounds cheesy, I know, but hey, beats the heck outa spending $10 each for vintage Quickswitch guns.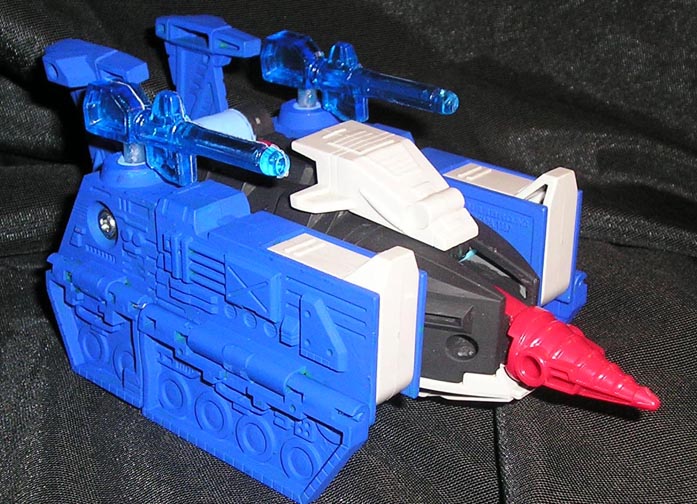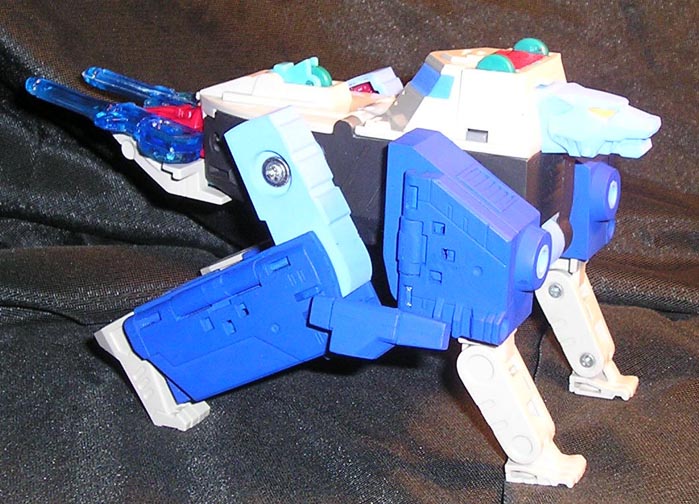 "Predaking KO"
All plastic, but affordable, and off-color Predaking.

"Repainted Predaking KO"
Still, he's really heavy and huge even when cast in plastic.


"Governor Koong": Cast of an unreleased prototype of the character from the 1980's Droids cartoon.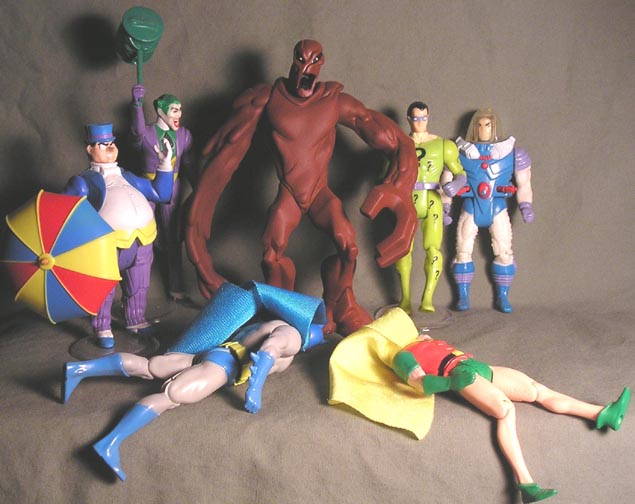 "Super Powered Clayface"
I adore the Super Powers line. I have the entire collection, with the exception of two ships and the Hall of Justice. Kenner
never made a Clayface for Batman and his rogues gallery, so I took THE BATMAN's gray Clayface and repainted him. I love it.
NOTE: the Riddler nor the Mr. Freeze are genuine Super Powers.

"Pink Katma"
Mattel made a black Katma, and so I, like many customizers, mixed orange and pink and repainted her flesh the correct color.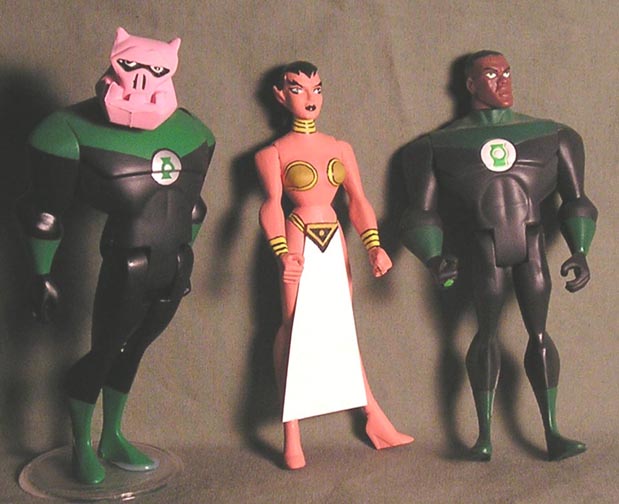 "Slave Katma"
Right before Mattel announced they were making a GL Katma, Casimir had created his
own Katma head, and was gracious enough to give me a cast of it. I put the head to good use (Casimir's head
far surpasses Mattel's) and created the slave outfit Katma. Ballpoint pen was used for the black lines.
1 2 3 4 5 6 7 8 9 10 11 12 13 14 15 16
[FAQs and Articles] [Custom Site Links]
[Custom Central Galleries] [Custom Talk]
[Home] [News] [Forum] [Features] [Columns] [Archives] [Custom] [Newsletter]
[Shop Center] [Chat] [Resources] [Contact] [Sitemap] [Privacy] [Toy Shows] [Links]