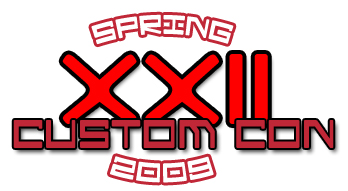 What If? Age of Apocalypse (second wave)
Created by Caenman ([email protected]).
Web site: caenman.tripod.com
Recipes
NAMOR & STORM
Recipe: Namor base, Jonny Blaze head, fused plastic vest and trident from unknown figure.
Recipe: A re-do of another custom AoA Storm (Deathstrike base, Jean head and WW Storm arms), I've now made the arms articulate and added a cape.
Spider-Man Clones
Recipe: A couple of Spider-Man figures spray-painted black add eyes and emblem.
SCOTT SUMMERS & MOLECULE MAN
Recipe: Scott is made from KayZar body, head is AoA Cyclops with sculpted neck, eye sash and hair extentions.
Recipe: Molecule Man is Multipleman base with Wolverine I head and sculpted collar.
Jericho the Sorcerer Supreme and Dormammu
Recipe: Jericho is made from an Iollis figure, head from a Congo figure, cape from a GiJoe villan and the Eye of Agamotto is made from costume jewelry.
Recipe: Dormammu's base is Blizzard with Humantorch head minus the nose, and flames from FF2 movie figure and black plastic for the frill thing.
Back to the CustomCon entry
Back to the CustomCon22 main page
[FAQs and Articles] [Custom Site Links]
[Custom Central Galleries] [Custom Talk]