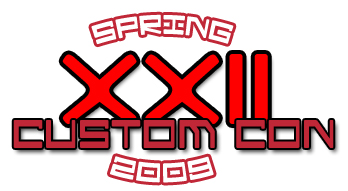 What If? Age of Apocalypse (second wave)
What if both Xavier and Magneto died at the hands of Legion? Apocalypse makes his moves for world domination early, and without the X-men there are few that stand against this onslaught.
The second wave of 5" action figures, from the studio of Caenman, comes in two-packs for your collecting:
Namor and Storm, horsemen of Apocalypse.
Spider-man Clones, with black webbing.
Scott Summers and Owen the Molecule Man.
Jericho the Sorcerer Supreme and Dormammu.
NAMOR & STORM
Prince Namor kneeled before Apocalypse becoming one of his Four Horsemen to spare Atlantis and his people from Apocalypse's wrath. However he would die with two claws from Logan planted in his head.
Storm, the weather goddess of Africa takes her place alongside Apocalypse as one of his Four Horsemen, though she would fall at the hands of Earths last avengers.
Spider-Man Clones
Spider-Man Clones... nobody likes a clone! Nobody told Peter Parker, and with a strange, black ooze now part of them the clones become quite a hassle for the would-be hero's.
SCOTT SUMMERS & MOLECULE MAN
With the anti mutant hype Scott Summers gouged out his own eyes in order to escape to the Savageland and to safety. There he and his wife raised their son, Nathan, would-be world savior.
Owen the very timid Molecule Man, stronger than Apocalypse, yet he would be used for his powers in order for Nathan to take down the ruler or the world.
Jericho the Sorcerer Supreme and Dormammu
Jericho Drumm is the new Sorcerer Supreme and has the Eye of Agamotto at his use. Jericho must face off against Dormammu in his quest with the last heroes to take down Apocalypse. But Nate would steal the Eye of Agamotto for his own plans, tipping the balance of power to Dormammu!
Learn more... (see the recipes)
Back to the CustomCon22 main page
[FAQs and Articles] [Custom Site Links]
[Custom Central Galleries] [Custom Talk]