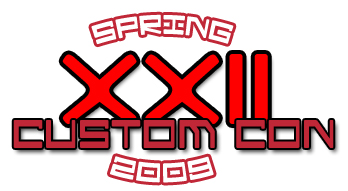 Symbiote Crisis
Created by Caenman ([email protected]).
Web site: caenman.tripod.com
Recipes
Joker: Little Soldiers figure basic re-paint. (Carnage symbiote inspired)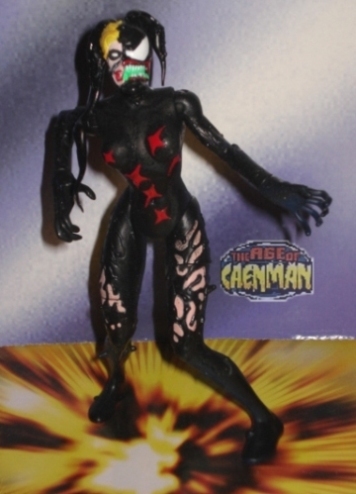 Quinn: Female Venom figure from Spiderman toy line, sculpted jesters had and re-paint.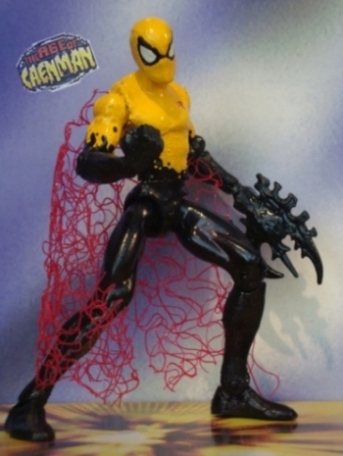 Robin: Spiderman classics figure, sanded and sculpted, carnage hand weapon, cape is a secret. (Toxin symbiote and black Spiderman inspired)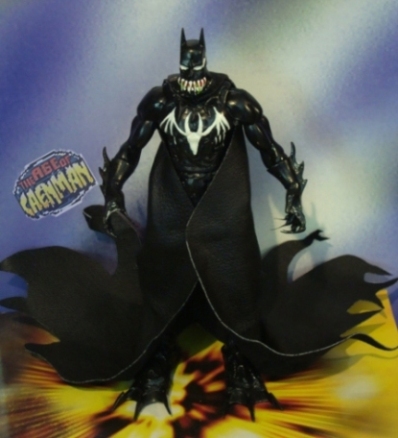 Batman: Aqua attack Batman base, sculpted face, claws and feet, cape is real leather with wire glued in to make it pose-able. (classic Venom symbiote inspired)
Superman: Alexander Luther base figure, sanded and sculpted face and hair and emblem, cape is a lot of hot glue. (Spiderman and Carnage symbiote inspired).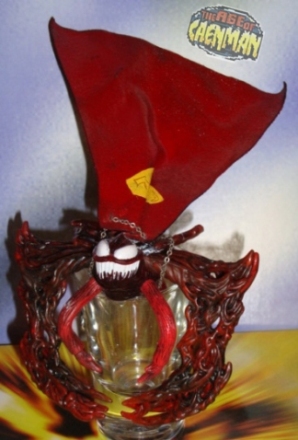 Krypto is from a Spiderman accessory with leather cape.
Back to the CustomCon entry
Back to the CustomCon22 main page
[FAQs and Articles] [Custom Site Links]
[Custom Central Galleries] [Custom Talk]