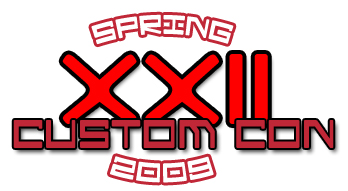 Marvel Legends Cap'n Hawk/Amphibian Two Pack
Created by Andy Rallis ([email protected]).
Recipes
Cap'n Hawk - Captain America head (with Namor ankle wings) and legs, Aquaman torso and arms, Angel wings and hands. Weapon is a Hawkman mace grafted to miscellaneous parts.
Amphibian - Resculpted Gambit head, Angel torso and legs, Hobgoblin trunks, Cyclops forearms. Tank top and trim were sculpted with Milliput.
Back to the CustomCon entry
Back to the CustomCon22 main page
[FAQs and Articles] [Custom Site Links]
[Custom Central Galleries] [Custom Talk]