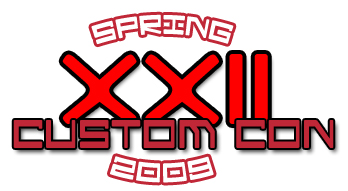 X-Men: AoA Chronicles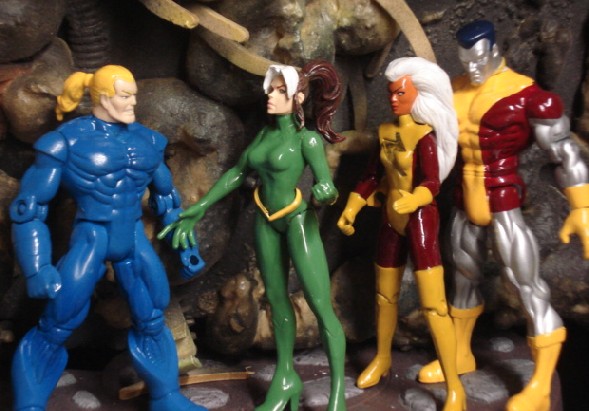 The Age of Caenman Custom figures presents the third and final series of the Age of Apocalypse Chronicles #1. The first two series saw the X-men and then Apocalypse's Horsemen. Now the four last figures can be yours thanks to Caenman and CustomCon 22.
Chronicles #1 accounts the early years of the Age of Apocalypse when Magneto sends his X-Men to stop the Horsemen of Apocalypse from launching a world nuclear strike. Series Three offers collectors four new figures, three X-men, Rogue, Colossus and Storm, and the last Horseman and son of Apocalypse, Nemesis.
Colossus:
Powerhouse of Magneto's X-men, this strongman once fought as one of Russia's special forces. Now he takes on Apocalypse's horsemen head on – and one day will mentor the next generation of mutant heroes.
Rogue:
The newest ward of Magneto, Rogue stays behind with Wanda to guard over the younglings, but with the attack from Nemesis, son of Apocalypse, on their home, Rogue was one of the few survivors. One day she will rise as leader of the X-Men, hand-in-hand with Magneto.
Storm:
Storm is a well-established member of the X-men and a force of nature herself like the elements that she controls. The horsemen of Apocalypse will not hold up to Storm and her teammates.
Nemesis:
The son of Apocalypse before he was reduced to a glowing, walking corpse. Nemesis slaughtered so many young mutants in the name of his father.
Learn more... (see the recipes)
Back to the CustomCon22 main page
[FAQs and Articles] [Custom Site Links]
[Custom Central Galleries] [Custom Talk]