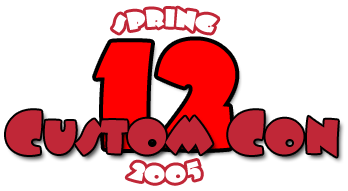 PULP HEROES
Created by Joshua Izzo.
Recipes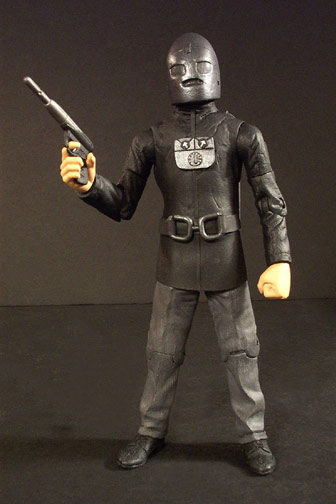 King of the Rocketmen
Commander Cody — one of the first serialized heroes ever, and precursor of the legendary Rocketeer — has been created in the 6" DC Direct scale. He has been made out of a Plan-B Rex Gannon torso and arms, a Toy Biz Spider-Man movie 01 J. Jonah Jameson legs and an N-2 Toys The Tick Arthur figures hands. His helmet is a modified 6" bendy Applause Rocketeer helmet and his jetpack is from a DC Direct Adam Strange. His gun is from a Tomb Raider Lara Croft figure and the figure details were made from vinyl, Magic Sculpt and Styrene.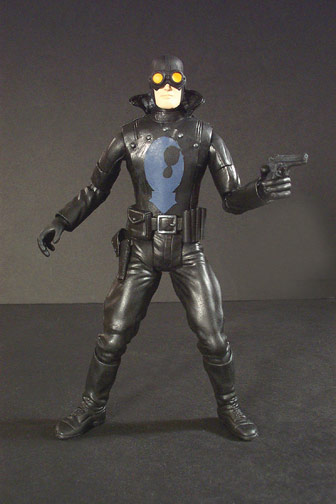 Lobster Johnson
Lobster Johnson — the first true member of the BPRD and oft-time spiritual guide of Hellboy and his colleagues has had one goal – and one goal only in life and in death — to smash and destroy the Nazi menace wherever it rears its ugly head. Lobster Johnson is a Toy Biz X-Men Movie 02 Magneto torso and arms, a Jakks Pacific Mummy 02 Movie Rick O'Connell figures legs, a Mattel Batman utility belt with Styrene tubing and a Plan-B holster and gun. His head is a DC Direct modern Flash with an N-2 Toys The Tick Arthur figures goggles.
The Escapist
Another 'new' pulp hero, the amazing Escapist from the Michael Chabon novel, "The Amazing Adventures of Cavalier and Clay", is a streamlined and simply styled defender of justice. He is a DC Direct Power Ring figure body and head with a DC Direct Question face. His mask is cut paper and the rest is all paint.
Back to the CustomCon entry
Back to the CustomCon12 main page
[FAQs and Articles] [Custom Site Links]
[Custom Central Galleries] [Custom Talk]