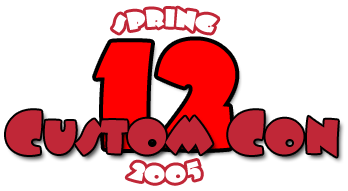 Marvel/DC/Darkhorse:
"Occult Wars: Wave 2"
Created by David Harris ([email protected]).
Recipes
Death: Mutant X Goblin Queen head and BloodStorm body.
Suicide: Simple repaint of a Marvel Gold Luke Cage figure, with a Ghost Rider chain around his neck.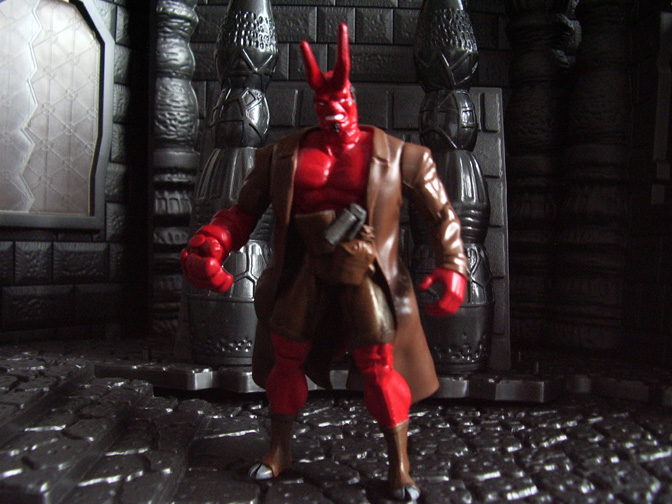 Hellboy: Probably my favourite. The coat and arms are from a Ghost Rider Blaze, the head from a Spiderman Chameleon and the tail from an X men Evolution Nightcrawler. The horns were cut from a Vampire Spiderman and the grenade, flask gun and holster all came from various cheap military figures.
Ghost Rider: A Ghost Rider Blaze torso and legs, and the arms and head from another Ghost Rider figure. I think this turned out okay.
Wolf: Used a Hulk Gargoyle body and half of a Harry Potter Lord Voldemort head. I was pretty disappointed with Wolf, as I'd used a Toy Biz figure so that it would fit in with the rest of the line, but it ended up looking like a Pre-School toy.

Kody: Hercules body, with Hercules Minotaur arms. Another disappointment, but I'm still glad to have Wolf and Kody in my collection.
Back to the CustomCon entry
Back to the CustomCon12 main page
[FAQs and Articles] [Custom Site Links]
[Custom Central Galleries] [Custom Talk]