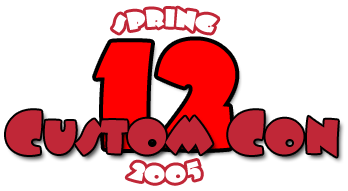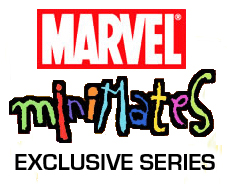 Art Asylum recently announced a special series of four minimates to be available through an exclusive mail-away offer. To get this exclusive set of four minimates, all you have to do is send the left hand from each minimate you own, plus a gold Spider-Man. Lets take a look at the figures:
Kitty Pryde is made to resemble her appearance in the classic Days of Future Past storyline. A special variant will be made to look like she is phasing through the floor. Upon further prodding, Art Asylum revealed the variant will simply be this figure packaged without any legs.
Strong Guy breaks the established size restriction at a gigantic 2 1/2". Art Asylum was able to get around their contract since this is a special mail-away figure.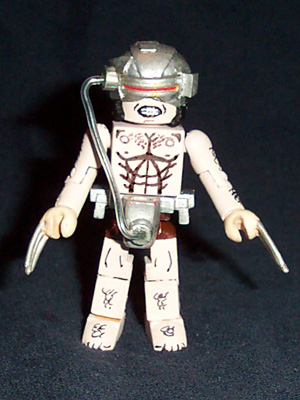 Weapon X was made to satisfy the frothing demand for more Wolverine figures. This figure will be packaged with several dismembered body parts.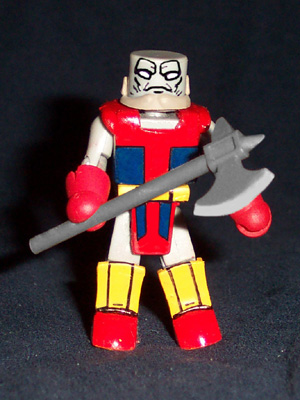 Terrax the Tamer is the former herald of Galactus. Art Aslyum spoke of a possible Tyros the Terrible variant minimate, but decided the Kitty Pryde variant was much better, and much more cost effective!

Learn more... (see the recipes)

Back to the CustomCon12 main page

[FAQs and Articles] [Custom Site Links]
[Custom Central Galleries] [Custom Talk]