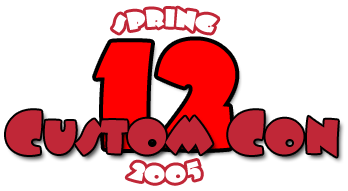 Heroes On The Way!
Created by Kurt (wapcapletmania@yahoo.com).
Recipes
Golden Age Flash - Bruce Wayne (from 1st Batman animated series) head; Nightwing body. Home made helmet.
Hawkman - JL animated Martian Manhunter body, head cut off mid-way; Super Powers Hawkman head, JL animated Hawkgirl wings. Some bat dremeling for boots.

Shazam/Capt. Marvel - Undercover Bruce Wayne for whole figure. Some rubber bands for wrist bands, belt & boots; fabric cape with rubber band trim.

Classic Aquaman - Undercover Bruce Wayne head; Hasbro Batman (forgot exactly which one) body; some dremeling; fins and "A" made out of foam.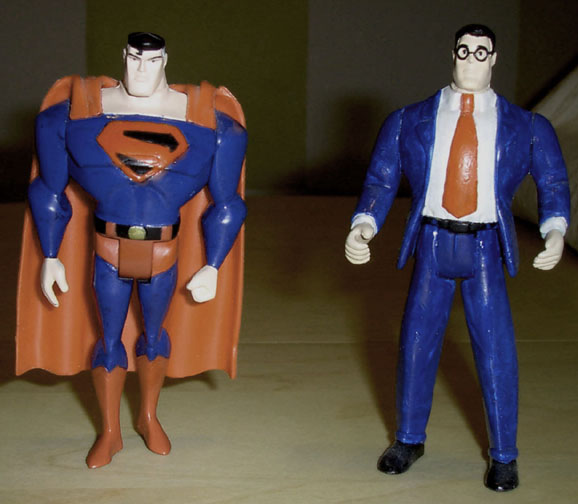 Kingdom Come Superman - Repaint.

Clark Kent - 1st Batman animated Two-Face body; quick change Superman Clark Kent head (from Superman animated line)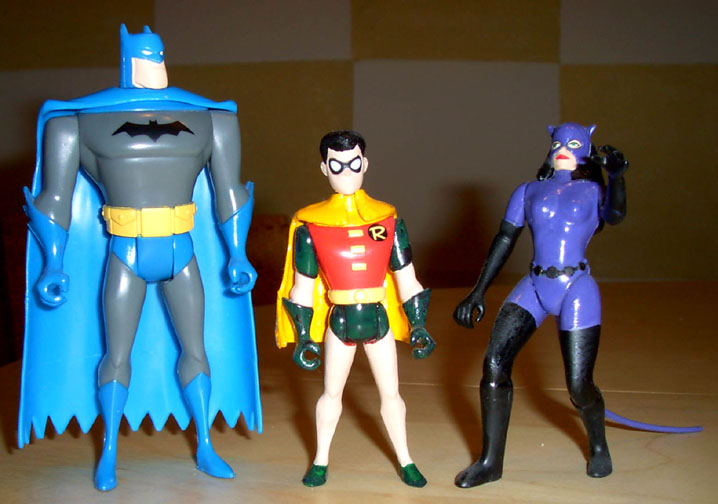 Robin - Repaint.

Catwoman - Repaint of 1st Batman animated Catwoman; Sculpy hair; Tail made out of whip.
Back to the CustomCon entry
Back to the CustomCon12 main page
[FAQs and Articles] [Custom Site Links]
[Custom Central Galleries] [Custom Talk]