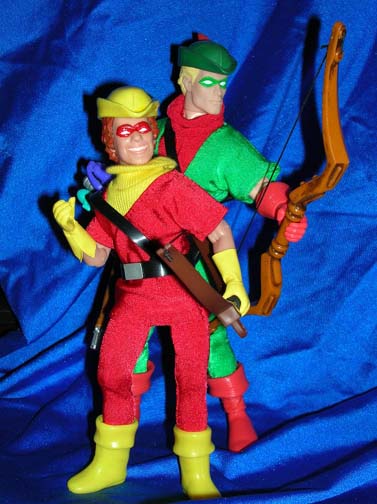 Speedy & Green Arrow
I did the costumes New Frontier style. Speedy was a Greg Brady from CTVT. Green Arrow plays himself.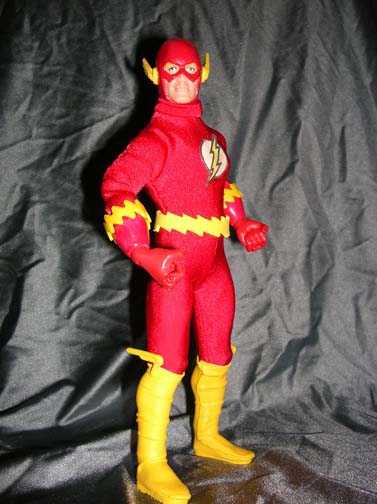 Flash
Spectre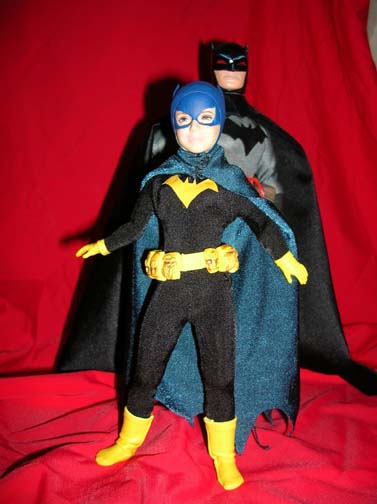 Batgirl
She was originally a Hermione doll from Mattel.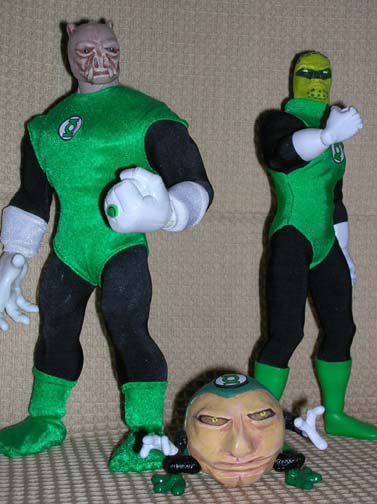 Kilowog, Gallus Zed and Green Man GL.
Kilowog was a Famous Covers Hulk, Gallus Zed was a golf ball and Green Man was a Hasbro GL
Captain America
originally a DC9 Green Arrow
Golden Age Torch
formerly a DC9 Aquaman
Golden Age Robotman
He was a superman blue with a new headsculpt.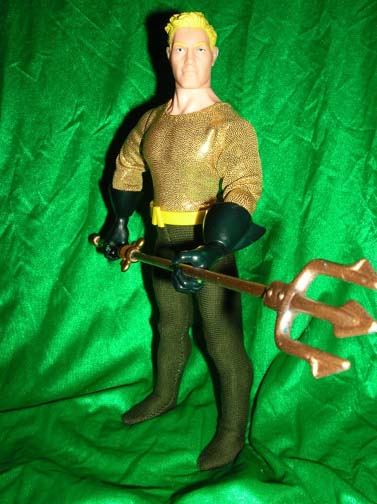 Aquaman
Here's an upgrade i did to the Hasbro aquaman.

Urania the Element Girl
From the pages of Metamorpho. Her hair and claw hand are posable