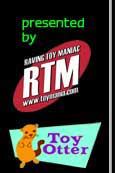 HAWKEYE



Click on card for a bigger picture




Clint Barton was performing archery tricks at a side show carnival when he accidentally witnessed his mentor stealing money. Refusing to become his partner, he almost died at the hands of the Swordsman. He later committed criminal acts along side the Black Widow but with the help of Iron Man, soon became an Avenger after finding his true good side.

Hawkeye is a nice figure representing his later outfit from the West Coast Avengers series. He has his bow, some arrows, and a knife.