Toy2R 5" Mini Qee Bear - The Next Generation of Qee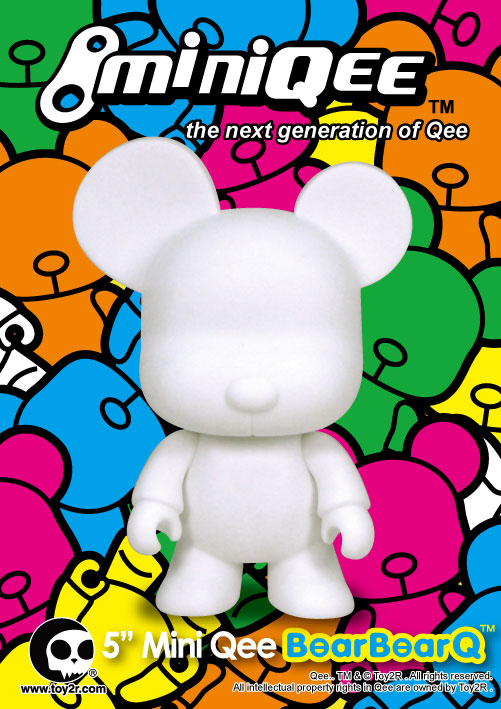 Toy2R Reveals the Next Qee from the 5" Mini Qee Collection - The Bear

January 2011 - Toy2R's iconic Bear is revealed as the next figure in the 5" Mini Qee Collection.

Just when you thought there wasn't anything new for designer toys, Toy2R ignites the fuse as the Year of Qee begins with the launch of the Mini Qee Collection. Dropping next month with a SRP of $15, the Mini Qees will change the designer toy genre forever...

Keep your ears and eyes open for more details about the launch... February is going to be Qee!!