NYC Loves Qee - Toy2R Preview Party Teaser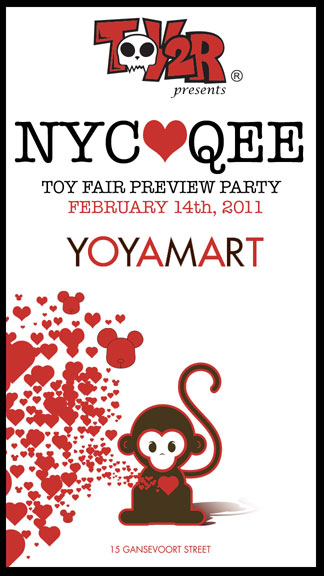 January 2011 - Save the date, February 14th, as the Year of Qee Celebration Continues in NYC.

In collaboration with Toy2R and Yoyamart, the Year of Qee is going to get kicked into high gear and you are invited. Stay tuned for more details in the coming weeks.

This will be an event you do not want to miss.

NYC Loves Qee