Crown Investment In Equity Marketing Completed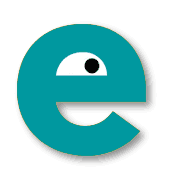 Equity Marketing, Inc. announced today the completion of Crown Capital Group's private equity investment in the company, which includes the purchase of $25 million in newly designated convertible preferred shares and warrants to purchase an additional $15 million in convertible preferred shares.

In the second and final stage of the transaction, which closed today, Crown purchased $13.1 million of convertible preferred shares and received warrants to purchase an additional $7.86 million in convertible preferred shares. All the necessary regulatory approvals, including expiration of the waiting period under the Hart-Scott-Rodino Antitrust Improvements Act, have been received.

The first stage, which included the purchase of $11.9 million of convertible preferred shares and warrants to purchase an additional $7.14 million of convertible preferred shares, closed on March 29, 2000. The preferred shares and warrants, when converted into common stock at $14.75, $16.00 and $18.00 per share, represent approximately a 24 percent ownership in the company after giving effect to the assumed future exercise of all currently outstanding employees' and directors' stock options.

``This investment is funding an aggressive expansion program that will diversify our client base, add new talent, and broaden our portfolio of services,'' said Don Kurz, Equity's Chairman and Chief Executive Officer. ``This money is not needed to finance our current operation.''

According to Mr. Kurz, the Crown investment is earmarked for three strategic areas:
Mergers and acquisitions. Equity is targeting marketing services and Internet marketing companies with a strong and stable base of clients and at least 20 percent annualized revenue growth.
New business development. Equity is planning to hire approximately 40 additional employees this year to support a focused, continuing effort to attract and serve new marketing services clients.
Expanded services. Equity is broadening its scope to incorporate a full range of marketing services -- including strategic promotional calendar planning, custom promotional product design and manufacturing, sweepstakes and games, Internet and interactive marketing, merchandising and point-of-purchase advertising, and tie-in partnerships by hiring new employees and acquiring companies specializing in key areas.
``I am pleased with our progress on all fronts,'' added Mr. Kurz. ``Our new business development efforts are proceeding well while we simultaneously expand our relationships with existing clients. The new interactive division is experiencing high demand and our mergers and acquisition process has yielded several high-potential candidates.''
Mr. Kurz continued: ``Equally important, our core business continues to thrive. Operating profit and net income are expected to grow at least 25 percent each this year. We expect to surpass the earnings per share posted in 1999 despite an anticipated 20 percent increase in outstanding shares from the Crown investment.''
Equity Marketing closed 1999 with 6.4 million weighted average diluted shares outstanding. Due to the Crown transaction, the company expects the weighted average diluted shares outstanding to increase to approximately 7.7 million at the close of fiscal year 2000.
Equity Marketing, Inc. is a leading marketing services company, providing a wide range of custom promotional programs that measurably build sales and brand awareness for retailers, restaurant chains and consumer goods companies such as Burger King Corporation, The Coca-Cola Company, Exxon / Mobil, Sunoco, Inc., CVS/pharmacy and others. The company is also a developer and marketer of distinctive, branded consumer products that complement its core promotions business and are based on trademarks it owns or classic licensed properties.
[Posted 6/21/2000]