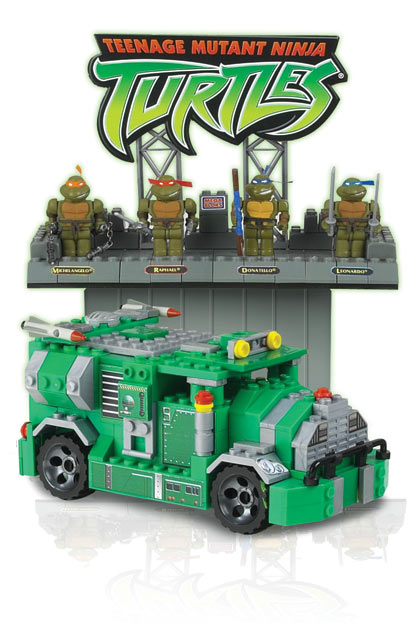 MONTREAL, Aug. 1, 2003 - Mega Bloks Inc. announced today that it has entered into a worldwide agreement with 4Kids Entertainment, Inc., the exclusive worldwide agent for the all-new Teenage Mutant Ninja Turtles, for the right to manufacture and sell construction toys embodying the characters and elements associated with the all-new TMNT animated television series, which debuted on 4Kids Entertainment's FOX BOX in the US earlier this year and will be introduced on Teletoon in Canada in September. The "Turtles" cartoon features the butt-kicking ninja action and irreverent antics of Donatello, Leonardo, Raphael and Michaelangelo, the crime-fighting denizens of New York's sewers.

"The Turtles property gave rise to a billion dollar toy franchise in the late 1980's and early 1990's. That notoriety and awareness combined with the truly impressive action, humour and production values of the new series make it an ideal property for Mega Bloks to be associated with," said Vic Bertrand, Executive Vice President and COO of Mega Bloks. Bertrand also noted that the pact is consistent with Mega Bloks' strategy of licensing in entertainment properties that can incrementally contribute to the growth of the MEGA BLOKS(R) brand.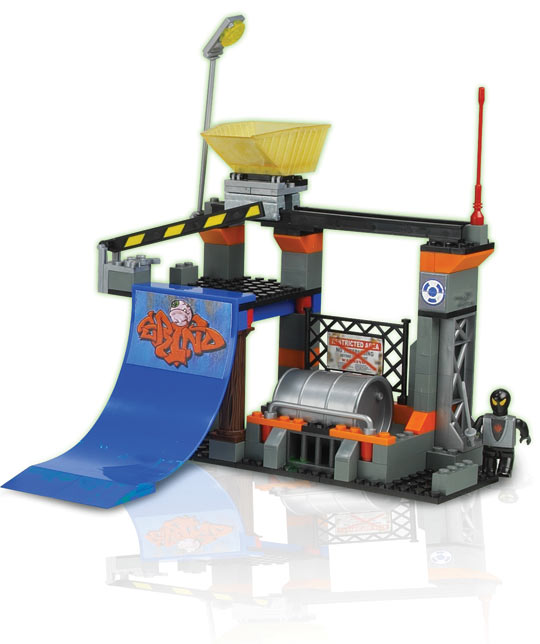 "We are very enthusiastic about bringing the highly creative team at Mega Bloks into our family of licensees. Their imaginative take on the Turtles captures the essence of what we are trying to project with this property," said Gary Richardson, CEO of the Mirage Group, the holder of the rights to the Teenage Mutant Ninja Turtles.

About Mega Bloks Inc.

Mega Bloks creates high quality, fun and educational construction toys that inspire kids and parents to play and learn together. The MEGA BLOKS(R) system features basic and themed construction toys for boys and girls of all ages. Headquartered in Montreal, Mega Bloks Inc. is a global organization employing approximately 1000 people with sales in over 100 countries.

(MEGA BLOKS and the MEGA BLOKS logo are registered trademarks of Mega Bloks Inc. TEENAGE MUTANT NINJA TURTLES is a registered trademark of Mirage Studios, Inc. Other trademarks referred to herein are the property of their respective owners).