DC Universe Classics Wave 16
DC Universe Classics Wave 16!
Mattel Apology Wave!
A Zellers Exclusive!*
Featuring:
Fan's Choice Apology-Edition Hawkman!
"Running Change" Modern Dr. Fate!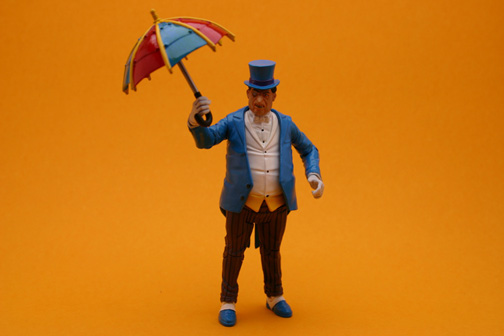 Super Powers Penguin!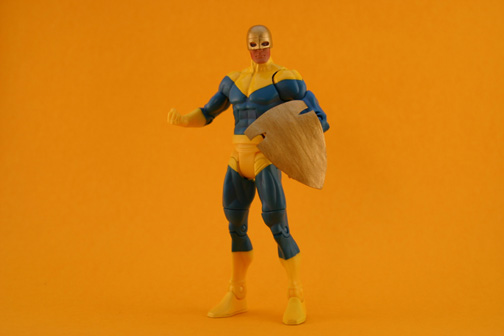 Clone Variant Guardian!
Short-packed Aqualad!
...and Collect & Connect Super Powers Kalibak!
Complete your pint-sized Titans with the last founding member anyone could ever want!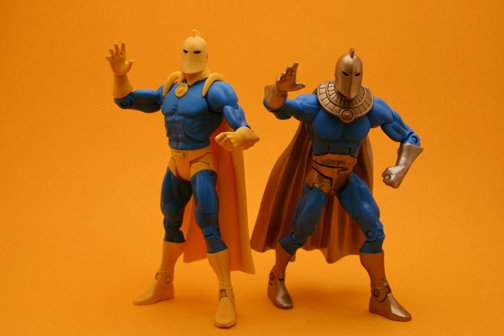 We made a running change to Modern Dr. Fate, but the only one to ever make it on the boat from China was our production sample! Here's your 2nd chance to never find this corrected paint scheme! Start hunting now!
After we cancelled the MattyCollector exclusive Gotham Clowns 2-pack, we had to find a new home for Batman's nemesis The Penguin in Bright! Primary! Super Powers! Colours! Penguin's robot penguin accessory will again be cancelled before we start tooling!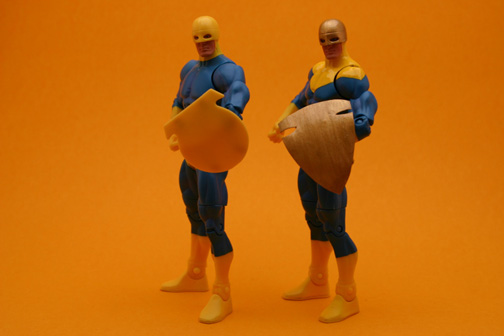 You asked for it, and we listened! Now you can own the Modern clone of the original Jim Harper: Guardian! As you rush to the forums to decry the quality of the new shield accessory, you'll understand why we decided not to release this variant in Wave 9!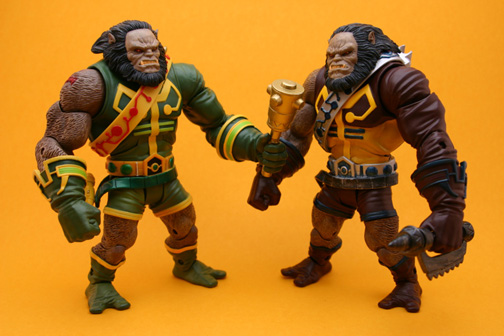 Complete this wave by buying the Fan's Choice Hawkman figure, who can finally hold his mace in his right hand, and you can build the Collect & Connect figure for this apology wave: Kalibak! Featuring a paint scheme that's far far closer to the Super Powers version, but still not nearly close enough to satisfy all the critics; complainers; purists; anonymous trolls and online reviewers to whom we provide free samples to buy ourselves a bit of good PR for a change!
Left arms and right legs will be heavily packed with Penguin and Hawkman, to keep you from combining your Wave 6 detrius with this wave! Torso pieces will be short-packed with Aqualad, since he's the only new character in this wave!
Thank you for your continued interest in this line!
Mattel
*Zellers is to Canadians what Target is to Americans.
Learn more... (see the recipes)
Back to the CustomCon25 main page
[FAQs and Articles] [Custom Site Links]
[Custom Central Galleries] [Custom Talk]