The Sentury(s)
New from the studio of Caenman comes something all new & all different - Sentury the man with the power of 10, 000 exploding suns. Caenman studio gives you the opportuity to collect these limited edition Sentury figures: ML scale Zombie Sentury, 5" Sentry & Minimates Sentury.
For the Marvel Legend collectors comes Zombie Sentury, complete with corps arm to munch on. Highly detailed with blood stains & exposed bones.
5" Sentry comes with removable cape & classic pose infront of dramatic backing board.
Minimates brings this hand painted Sentury in very limited numbers, get in quick.
---
The Sentury line form Caenman sees Caenman steping out once again from the 5" figures, though he still includes one figure in 5" scale.
The ML scale Zombie figure is highly detailed & is a good addition anyones collection. The facial sculpt is intersting with the lips rotting away. The ribs & potruding bones in legs & arms are exactally what a zombie fan wants. The interesting part was the addition of the blood stainted "S" on his chest as if Sentury is lording it over any Superman comparisons. This makes me think Zombie Sentury VS Blackest Night Superman?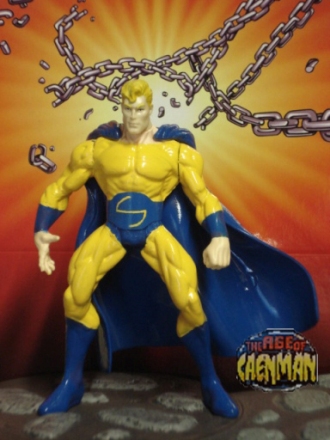 The 5" figure in this line is a classic examble of Caenman's customs. It is a perfece depiction of Sentury at his hero best. Though this may miss his most interesting characterization of Sentury being the mentally anguished powerhouse. Still, this figuer is a great addition to a 5" fan collection.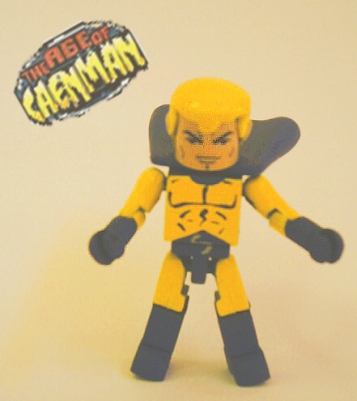 The Minimates figure is the most simple but there in lies the joy of these toys. I would like to have seen a bearded version but there is the interesting cape flowing behind in constant action which helps this figure stand out. Pluss, this will be in very limited release to if you see it get your mits on it.
Learn more... (see the recipes)
Back to the CustomCon25 main page
[FAQs and Articles] [Custom Site Links]
[Custom Central Galleries] [Custom Talk]