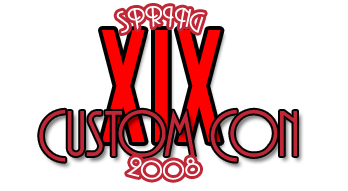 Masters of the Universe Redesign Concept Figures
From the past, there exist a wide range of concept drawings of characters in the cosmos of "He-Man and the Masters of the Universe", which were not produced by Mattel. These concepts you can discover on the website of the Grayskull Museum.
With these both characters - Sore-Foot and Hans-Some, a redesigning of the creatures and monsters has started. While this Custom Con only these two customs are presented, some other 200X versions of the designers ideas from the 1980s will coming up in future Custom Cons.
Make sure you are informed about following creations outstanding the Cons on www.free-blog.in/thebravestar. A wealth of new action figures will coming up soon!
Learn more... (see the recipes)
Back to the CustomCon19 main page
[FAQs and Articles] [Custom Site Links]
[Custom Central Galleries] [Custom Talk]