Batman Beyond custom: I wasn't happy with the clear blue plastic so i painted over it.

Spider-Man Power Cosmic

Spider-Man 3 Spidey

Toxin mouthless form: The son of Carnage and grandson to Venom, Toxin is unlike his ancestors an ally of the wallcrawler

Ultimate Iron Man and Custon War Machine Armor

Spider-Man 3 New Goblin: I wanted a place to put the sword so I made a sheath, also I retouched his green armor with metalic green paint.


Custom Link action figure: Made from a Fantastic 4 Mr. Fantastic(seen behind)


Spider-Man movie Green Goblin: I love the look of the comic version so i used metalic purple paint and painted the top part of the helmet

The Annihilus Build a figure: I hated the pink armor so i repainted it purple to reflect the look in the comics.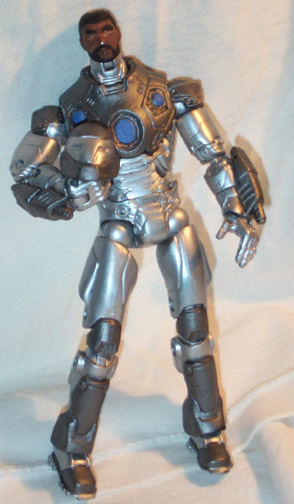 War Machine Unmasked: Tony Stark changed to Jim Rhodes and also a repaint with the solid black replaced with dark metallic grey.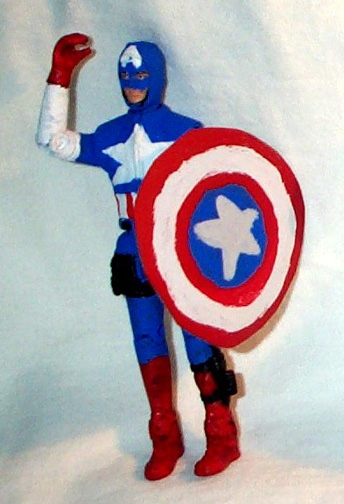 Mini Ultimate Captain America: A cheap dollar store G.I. Joe knock off painted to resemble The Ultimates version of Captain America.


Mini Ultimate style U.S. Agent: Also a cheap dollar store knock off painted to resemble The U.S. Agent.