Raving Toy Maniac Presents
Peter's Customs
Peter can be contacted at [email protected]
Wolverine

I missed a commercial figure like that, showin´ Wolverine as a cool guy who has seen too much stuff through the centuries, laconic and without any weakness for yellow latex. An optical cross between Hugh Jackman and the drawings of Dan Fraga would do it, I thought. The body is poor old GI Joe. I repainted it, gave it `hair´ of painted hemp and claws of a…no, not that, but of aluminium. The leather jacket is made of leather, the belt also, like it should be. The tank top is made of an old one of mine. Except of the dogtag the rest is off the peg of other action figures, sorry. I like this guy and if I find an old Harry Potter-sword on a flea market someday, I´ll maybe transplant the sound chip (`Snikt´).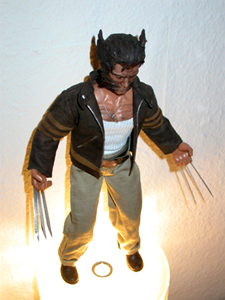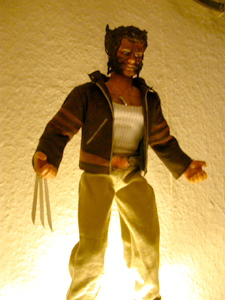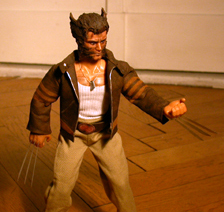 Jack Bauer - Season 3
Jacks body, complete with the head, is taken from a cheap 12" mountainbiker from Asia. I cut away all that won´t look like Jack with the Dremel and gave the hair a first finish. The clothes are hand-tailored by me; Jack Bauer has a kind of pragmatic style so it was fun to spent some time on a natural suede jacket and some socks that suit the colour of his sweatshirt. The shoes and accessories (walkie-talkie, wrist watch, gun)are second hand.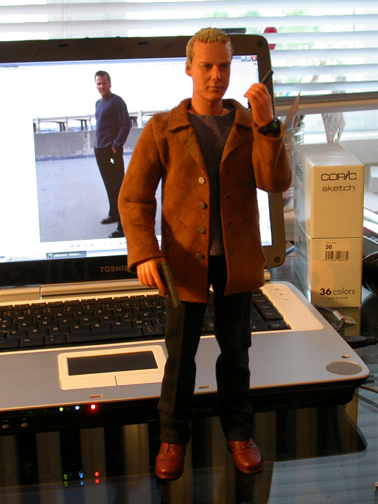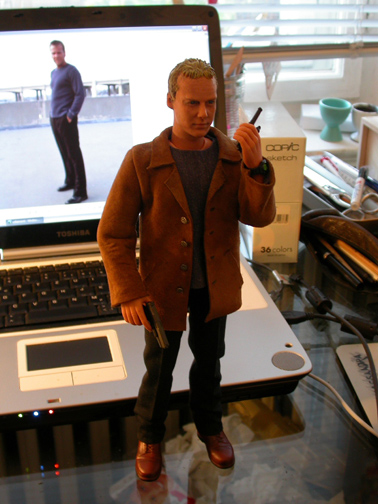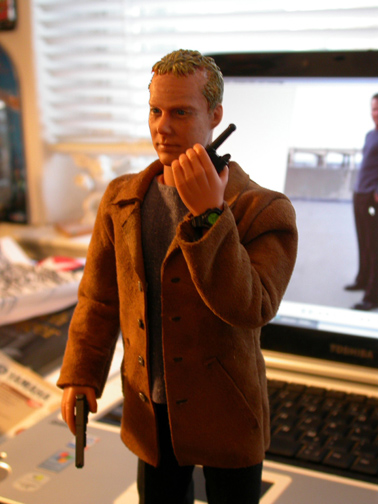 12" Days Of Future Past-Logan
What is it about Logan? For me it´s less claws, more personality. For a long time I´ve cultivated the wish for an 12"-figure that shows the distinguished character of Logan in the Days Of Future Past-Saga in a grown-up way. I liked the mimic of Marvel Studios´ Punisher, seemed to me more interesting than the Punisher itself. So I bought one at eBay for nine dollars. After cutting away his multiple broken nose and some hair-extensions with natural hemp (`this is biodynamical customizing, man´ ;) I liked what I saw. Up to this moment I left him Punisher´s pants. Showed me, that this kind of Logan is grown out of the old green pants. I mixed in a little Earth X-inspiration. That also gave me some extra time for tailoring a detailed sheepskin jacket (suede and soapwashed fleece) and a nice holster and belt. Here it is, my personal DaysOfFuturePastEarthX-Logan for twelve dollars.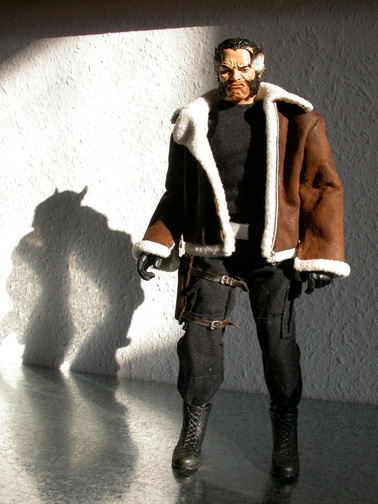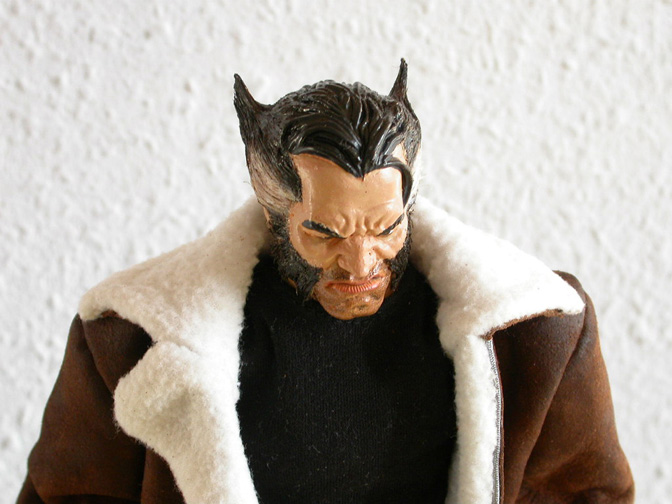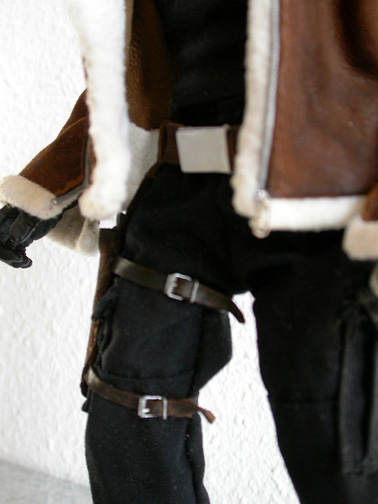 [FAQs and Articles] [Custom Site Links]
[Custom Central Galleries] [Custom Talk]
[Home] [News] [Forum] [Features] [Columns] [Archives] [Custom] [Newsletter]
[Shop Center] [Chat] [Resources] [Contact] [Sitemap] [Privacy] [Toy Shows] [Links]