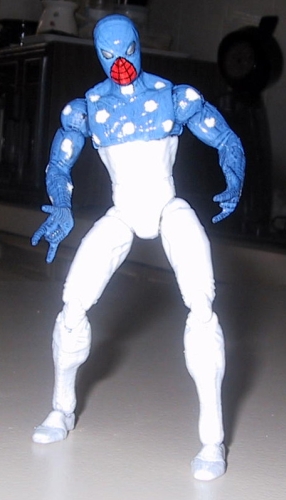 Cosmic Spider-Man
The character appeared a few issues of the Spider-Man comics in the mid 1990's, when Spider-Man was given the powered of Captain Universe.
I used a Toy Biz Dual Web Swinging Spider-Man action figure, and simply
painted over the costume to replicate the Cosmic Spider-Man look. I left
the whites of Spider-Man's eyes as they were.