Age of Apocalypse Storm

Cosmic Dark Phoenix


Mystery Storm
Psylocke

AXM Kitty Pryde
Kitty was made with the giant man series Kitty, some clay for sculpting the hair, Omega Red's Ponytail, and a little bit of paint for the red details on the belt and hair tie. Also for some details on the face.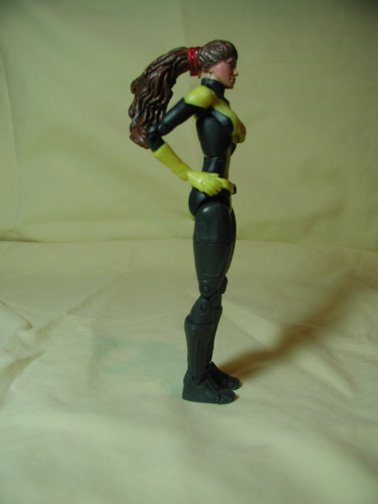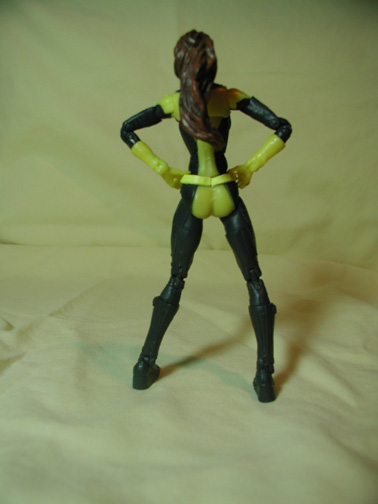 Storm from the Inferno
Storm was made with a black widow body and elektra's face. The hair is sculpted and the little details were cut from the Marvel Legends Storm's cape. Her cape in the picture is old underwear.

Marvel Girl
The base figure is Marvel Legends Phoenix, she has sculpted hair, and the skirt is from Marvel legends Storm cape.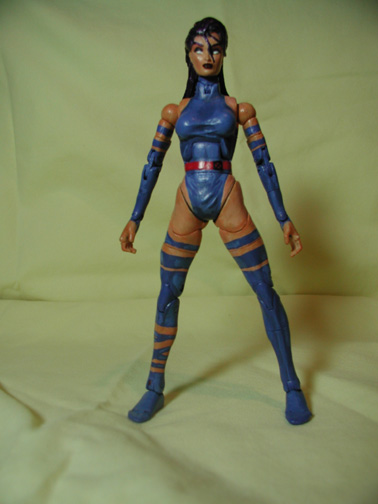 Psylocke
Psylocke was made from an Elektra figure with a Natalie Kassle head. I cut off the op part of her hair and sculpted a comb over. I made sure to make a couple of strands if hair in her face so she has a little comic resemblence. Her psychic blade is gambit's card blast.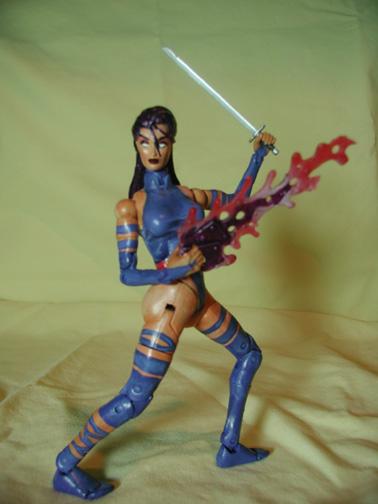 [FAQs and Articles] [Custom Site Links]
[Custom Central Galleries] [Custom Talk]
[Home] [News] [Forum] [Features] [Columns] [Archives] [Custom] [Newsletter]
[Shop Center] [Chat] [Resources] [Contact] [Sitemap] [Privacy] [Toy Shows] [Links]