Stormtrooper

This storm trooper is made from medrah224-medicom body. great to work with. and the armour was from OTC 12inch line. the under suit was hand sewn together from an old shirt. I've seen people make this before but they use the marmit armour. the diffrence in mine is that the torso and the mid section can MOVE!. Which is the main reason i made it. "NEEDED MORE ARTICULATION". it has more articulation then a marvel legend figure now. How cool is that. i havent finished it yet. i still have to ajust the chest armour to be a bit tighter. hope this makes any star wars fan proud.
the storm trooper is made with the OTC 12inch armour and Medrah224 body with the undersuit hand sewn. the sandtrooper is made with the old hasbro 12inch series armour with a "stan" body by dragon. also with undersuit sewn by hand. the neck seal was just electrical tape. Boba fett was made from the armour of the OTC 12inch and the Volk inc. 2800 body.
the neck seal was hand sewn and plastic wire ties were used for the armguards wires.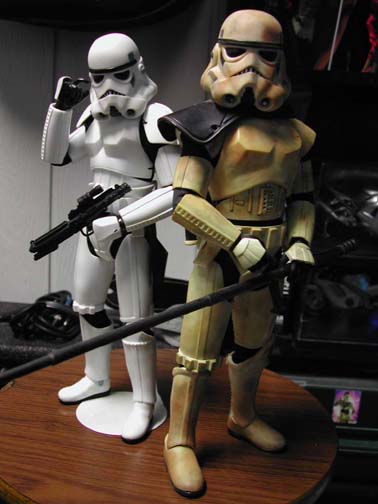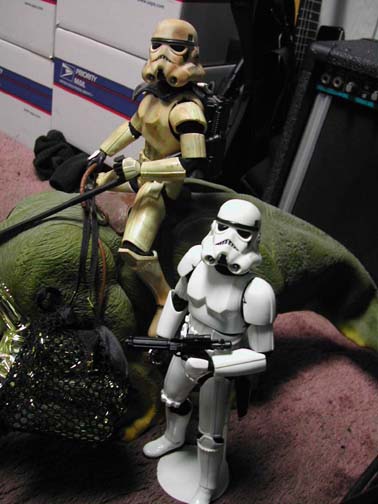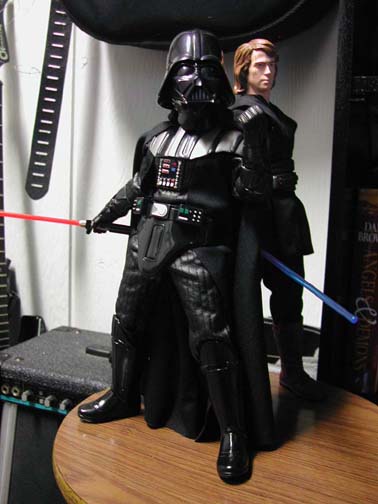 darth vader was made by the 12inch ultimate villians series armour and under suit. and body of a random blue box toys figure. all these figures were cool right out of the box except for vader and the
hasbro trooper. their hands and body were just to big and clumsy. not to mention, very
nonarticulated. which is why changed them all. now they all have so much articulation to put marvel legend figures to shame. oh and great thanks the casimir of toymania and raving toy maniac.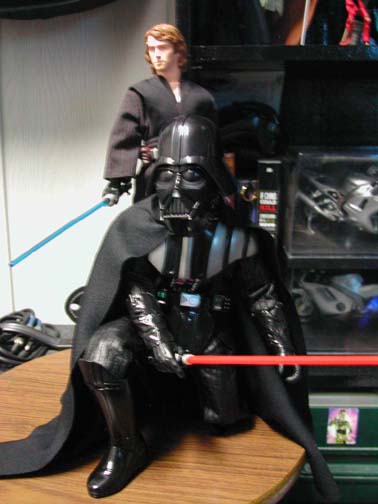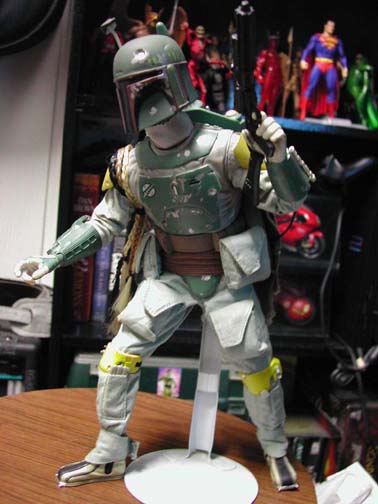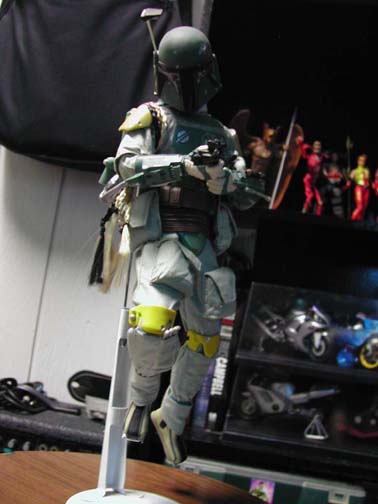 [FAQs and Articles] [Custom Site Links]
[Custom Central Galleries] [Custom Talk]
[Home] [News] [Forum] [Features] [Columns] [Archives] [Custom] [Newsletter]
[Shop Center] [Chat] [Resources] [Contact] [Sitemap] [Privacy] [Toy Shows] [Links]