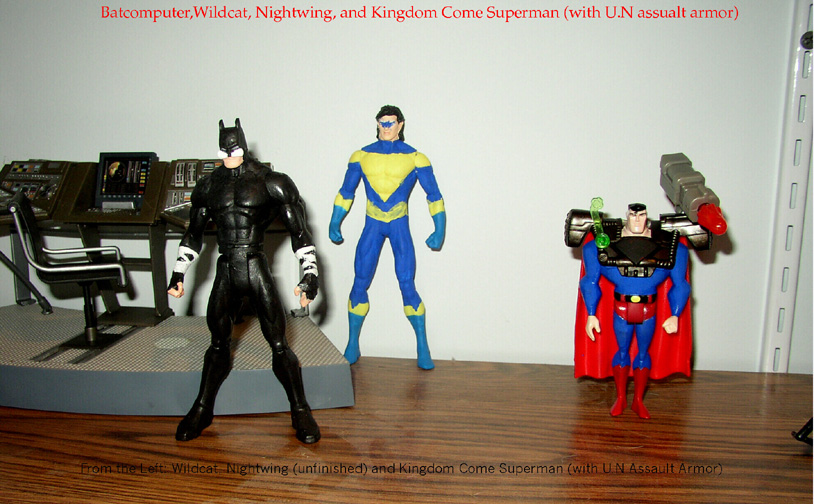 Wildcat: Question: what do you do with "gay magician batman" from the batman/nightwing two pack? Answer: Turn him into wildcat, bruce wayne's mentor during his training to become batman. I actually got this idea from someone submission at the last con. I basically just tore out the cape, trimmed off the plastic cape stuff, the belt, glove things , and ears,then used fimo fill in any holes and sculpt his little cheeks. Then, Just paint!
Nightwing: I was commisioned to do a 90's styled nightwing, but got a little off track and was unable to finish him before the con. All he is so far is paint and a DCD appollo figure. He will have a sculpted mask at somepoint soon, and I need to even out the paint apps and add lines to his yellow thingy.
Bat-computer: Just a Enterprise playset from art asylum. I picked it up at suncoast for about $7, It looks great with my batman figures.