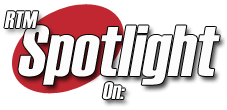 Marvel Select
Web of Spider-Man
Action Figure
In the comics biz there are two edicts that Marvel has often lived by to keep readers interested. One, always use you big characters as much as possible. And two, change needs to be constant. With Web of Spider-Man, Marvel was able to hit both of these at once and also throw in a new 'Issue #1' to stoke the sales!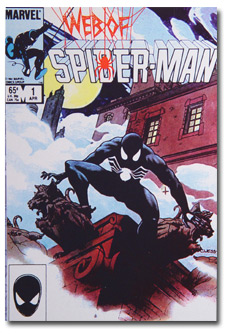 The Source

Web of Spider-Man launched in early 1985 and became the third Spider-Man book being published at the time. Well, sort of... It took the place of Marvel Team-Up which was arguably a Spider-Man book, and it joined Amazing Spider-Man and Peter Parker, Spectacular Spider-Man.

All told the comic would run about a decade with a total of 129 issues, but the inaugural issue is the inspiration for the latest release in the Marvel Select line of action figures. The cover art for Web #1 is by noted fantasy and comics artist Charles Vess.

Web of Spider-Man would mark the end of the symbiote as a costume and directly lead to the birth of one of Spidey's greatest modern foes - Venom. Spidey would still don the black and white costume from time to time, but the 'dating' part of their relationship was over.

The Toy Line

Marvel Select was initially slated for 36 figures with one every month but that schedule proved unworkable and so now the line continues without a set schedule or number of figures. Marvel Select is based around a 7 inch scale (a six foot character would be 7 inches in scale) and the figures include accessories to build a diorama.
For a closer look at designing the line, check out our interview with Damon Nee (who's favorite is this very figure) to get an inside perspective.
Coming after this figure is Carnage, Thanos, Days of Future Past Wolverine and the Watcher. Preceding it is a long list, including Ultimate WW2 Captain America, the Punisher, the Black Cat, Dr. Doom and a classic version of the Green Goblin.
The Figure

What you have is your basic, garden-variety friendly neighborhood Spider-Man wearing a black and white costume. Is it the symbiote or just a black costume? Use your imagination and you can get either way with it.

Spidey is based around a 7 inch scale, so he's taller than the Spider-Men that you would see in Marvel Legends or Spider-Man Classics. His height is just about 6 ½ inches so he almost fits in with Spider-Man Classics. He works perfectly with the rest of the Marvel Select line.

This figure includes the edge of a building where Spidey is perched as he springs into action through the fog, complete with some gargoyles. The base is wall-mountable (many of Marvel Select's are) and includes some pins for Spider-Man's peg holes.

He ends up as one of the most articulated figures yet in Marvel Select, all the better to duplicate the pose from Web of Spider-Man #1. Here's an all-points bulletin of all points of articulation.

Articulation:
Neck - ball-joint
Shoulder - ball-joints
Biceps - twists
Elbows - hinge joints
Wrists - twists
Waist - twist
Thighs - ball-joints
Upper Thighs - twists
Knees - double hinge joints
Ankles - hinge joints
Note: The elbow, knee and ankle joints are all d-tents, which means they are like a ratchet and click into place. This helps them hold their pose better.
Whodunit
Sam Greenwell sculpted this figure, along with tons of other things. For Diamond Select he is also responsible for the new She-Hulk statue, the Ultimate Hulk, Ultimate Venom, Ultimate Wolverine, Ultimate Thor and the Classic Green Goblin figures. Also, Spider-Man and Doctor Octopus, and Phoenix from the New X-Men and the Marvel Select Dr. Doom.
More pictures of Spider-Man