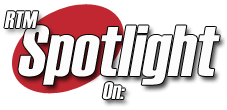 Marvel Select:
Origin Wolverine
In comics, there is usually no story more valuable and important than the origin story. This usually relates how the character was granted any super-powers (i.e. bitten by radioactive spider, born on planet Krypton or just plain serendipity), and events that have lasting echoes on that characters life. Maybe a relative was killed, or life dealt them a bad hand (or perhaps they just played it badly), but regardless of these events one thing is clear - they will shape the character's future actions. Every comics reader wants to know how it happened (sort of like being there) and the more mysterious the character, the better. Which brings us to a character that was once the most mysterious one around, but now seems to be everywhere revealing everything. Wolverine.

Being the biggest character in the Marvel Universe under five foot five (besides Howard the Duck), you would expect Wolverine's Origin to be somewhat of an undertaking. Most characters get an issue in their regular series, or a few flashbacks in someone else's, but rules always have exceptions. Wolverine gets six issues in his own mini-series, and it delivers exactly what it promises - the true origin of Wolverine in the cleverly titled Origin.

The story begins a long time ago, at the end of the 19th century with a young boy named James Howlett. The child is weak and sickly, and generally unremarkable beyond that. Until... things get a bit messy back at the ranch when the groundskeeper gets a little postal after being fired. Logan (the man's name, and future alias for Wolverine) decides to get some revenge and what should stop him, but young James's newly revealed bone claws. At the time they are just nubs, but they grow to full size as he reaches adulthood.
The claws are quite a shock to James, and his friends and family, and he has to head out on his own to settle things. He eventually ends up living in the woods with wolves as a wild man for a time, and it is much later in his life (which seems endless since his healing factor keeps his aging at a very slow rate) that he gets his skeleton laced with adamantium. He eventually works for the Canadian government, quits with them and finds his place in the X-Men, a role he still fills.
Origin Wolverine is the latest in the Marvel Select line, a result of pairing Diamond Select Toys and Toy Biz. The choices for figures in the line are built around the Ultimate Marvel Universe and Marvel Knights comics, but have also strayed to take in cool characters with little hope of their own figures in other lines (like Black Widow 2). The line is planned for 36 figures in total, released approximately every month for three years (though the scheduling has not been entirely consistent). The series has covered five characters prior to this one, starting with the Ultimate Spider-Man, then the Punisher, Elektra, Ultimate Captain America and Black Widow 2. Up next will be Black Cat, Ultimate Iron Man, Ultimate Hulk and then Ultimate Venom (who will make a nice bookend to the Ultimate Spider-Man).
The Marvel Select line has been built around a few design tenets to make it a consistent whole. The figures are designed more to sculpting than play, so the articulation is limited, and all the figures come with elaborate bases for display. The figures are all packaged in large blister cards and they are designed to have a flat spine with imagery of the character, so they can be placed on a shelf like books if you're inclined to keep your figures unopened. All the figures are built around a seven-inch scale, meaning a six foot tall character would be seven inches as a figure. This scale is consistent with the other figures in the line, and with other lines from Diamond Select (like Battle of the Planets) and Art Asylum's Star Trek lines.
Origin Wolverine follows the same model that has defined Marvel Select - good sculpting, a detailed display base and limited articulation. The articulation is mostly in the upper body, with ball-jointed shoulders, bending elbows, twisting wrists, neck and waist. Below the belt there are only twisting ankles, and since the figure is also sculpted in a hunched position (as if he were out hunting) knee joints might not be that much help. He's 5.25 inches tall hunched over, and this is about right for the scale of the line. This also makes him a little shorter than the Marvel Legends Wolverine, who was actually scaled a bit too tall for Legends. The display base is a log in the woods, and there are three companions with Logan to make sure you can get in some four play. He has three unarticulated wolves with him, all of which can stand on their own. The display base is pegged to hold Wolverine and two of the wolves, with the wolves posed as if they are jumping over the log.
This figure was sculpted by Shawn Nagle, who has been busy on work for Diamond Select. He sculpted two of the other figures in the Marvel Select line - Ultimate Spider-Man and Ultimate Captain America, and the Avengers and Adversaries set of Thor and Loki statues.
More pictures of Wolverine