DST: Femme Fatales Statue Series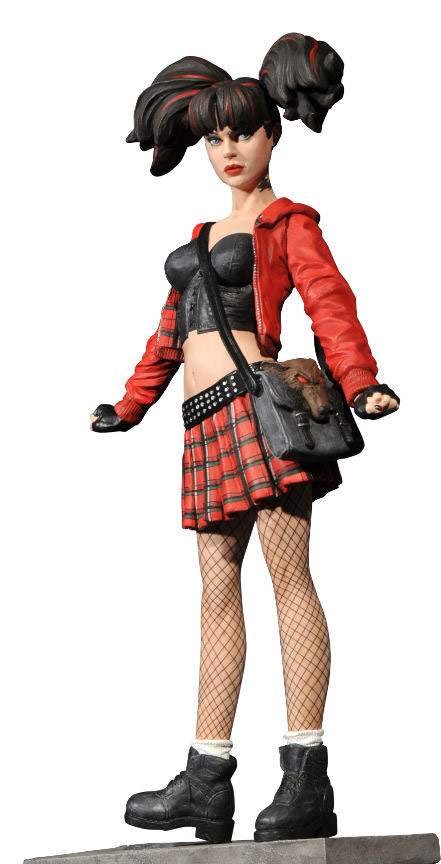 DST's Femme Fatales Statue Line -- the Perfect Gift For the "Once Upon a Time" Fan
November 2011 - This Sunday, a new episode of ABC's Once Upon a Time airs, featuring the modern-day adventures of our favorite fairy tale characters. Coincidentally, Diamond Select Toys has also thought about what Little Red Riding Hood might look like today -- in fact, they sculpted it, and released her earlier this year in their Femme Fatales line of statues! The street-wise and wolf-wary Little Red is available now through specialty retailers via Diamond's Previews catalog, so look her up online or ask for her at your local comic shop. Coming in February 2012 is Snow White, wielding the scissors she used in "Snow White and Rose Red," and following her in April is a more medieval take on Bo Peep, not so little any more and brandishing an axe to dispatch any wayward wolves. All of the Femme Fatales are 9 inches tall, and made of PVC plastic, and you can check out the full line-up, including Alice, Darkchylde and Medusa, at DiamondSelectToys.com!

Get regular DST updates on Facebook and Twitter!

Pictures attached, and posted here.