Waves 3 & 4 Infinity Edition Outer Space Men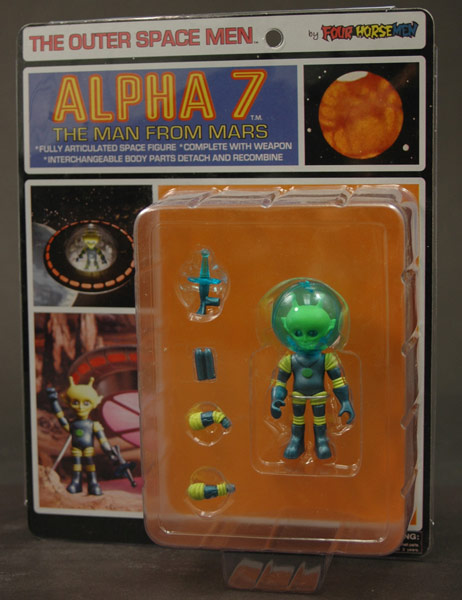 FOUR HORSEMEN REVEAL PACKAGING & PAINT SAMPLES FOR INFINITY EDITION OUTER SPACE MEN WAVES 3 & 4!

November 2011 - We got these paint and packaging samples of waves 3 & 4 of the Infinity Edition Outer Space Men in a few days ago and we've been meaning to reveal them ever since. Well, here they are! We're SO happy with the way these came out!

These fully painted "Infinity Edition" versions of Mystron, Commander Comet, Electron+ and Alpha 7 are all currently up for pre-order for only $50.00 (plus shipping & handling) at Store Horsemen (http://www.StoreHorsemen.com) and we hope to have these figures in stock and to begin shipping in early December.

No limits on the amount of sets purchased per person! Visit FourHorsemen.biz for more pics & info!