Anti-Venom Returns to Marvel Select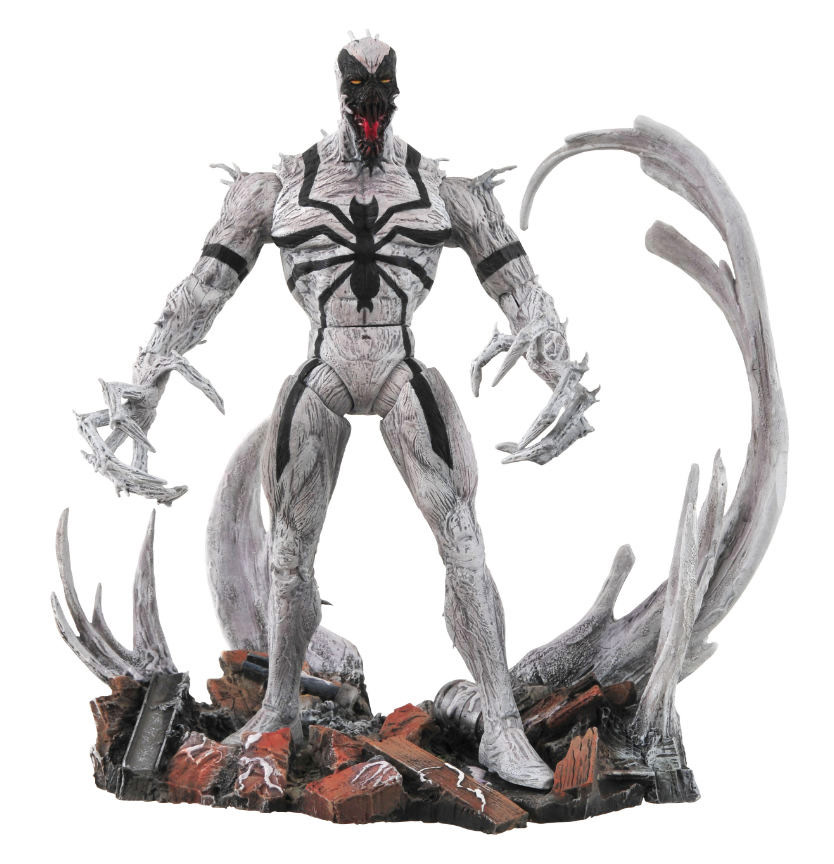 November 2011 - In the 9 years that their Marvel Select toy line has been in existence, one of the most sought-after figures Diamond Select Toys has released has been Eddie Brock as Anti-Venom. With the Spider-Man frenemy recently playing a major part in the "Spider-Island" storyline, as well as taking a spot on Wonder Man's Revengers, and secondary market prices for the sold-out figure soaring into the stratosphere, the tenth anniversary of the Marvel Select line seemed like a great time to bring back the fan-favorite character (originally released in 2009) for another production run. Sculpted by Jean St. Jean, Anti-Venom stands 7 inches tall, with 16 points of articulation and a detailed symbiote base. Pre-order him today through your local comic shop or the DST site, and look for him in spring 2012 at comic shops, specialty stores and online retailers!

Get regular DST updates on Facebook and Twitter! And see all of our Marvel Select figures here!