DST Announces New Universal Monsters Box Set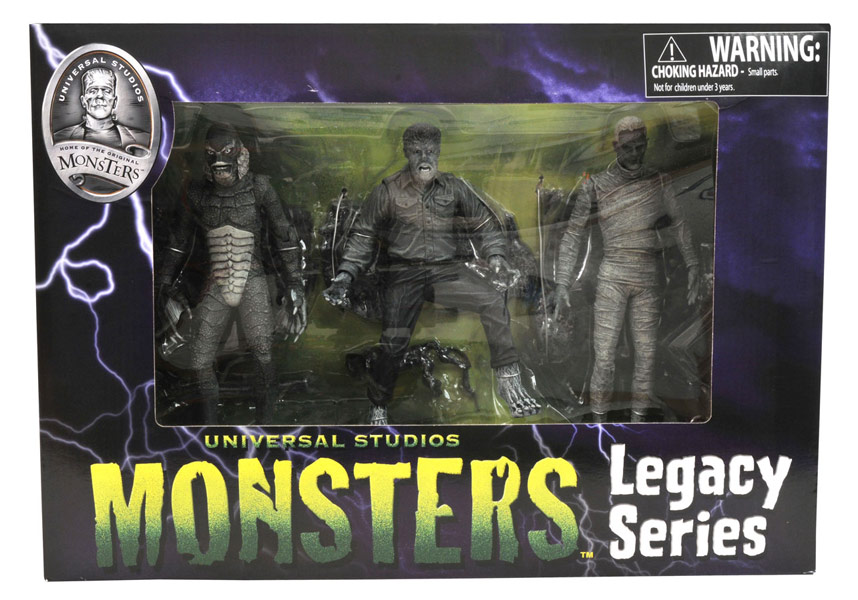 October 2011 - Diamond Select Toys Announces New Universal Monsters Box Set

When you first shivered at the sight of the Mummy, cowered in fear from the Wolfman and felt the cold, clammy hands of the Creature from the Black Lagoon, were the monsters in bright, vibrant colors? No, of course not -- they were in black and white, and they still are to this day! That's why Diamond Select Toys has made this box set of black and white Universal Monsters action figures, which we're calling the Legacy Series. It includes the Mummy, the Creature, and the Wolfman just as they were intended to be, and Imhotep willing, always will be. No fan of the original monster movies is going to want to be without this set! Available now (or very, very soon) at the following retailers!

Redford Films: http://www.redfordfilms.com
Hastings: http://www.gohastings.com

Get regular DST updates on Facebook and Twitter! And see all of our Universal Monsters figures here!