5 Inch Mini Qees – Spiked Edition
October 2011 - 5 Inch Mini Qees – Spiked Edition

Toy2R's newest 5 inch Mini Qee gets SPIKED! Introducing two new DIY versions of our classic Toyer and Bear icons – the Spike Editions. As previously displayed at the opening of the new Toy2R China office, these two unique figures will challenge customizers with their spiky skin and everyone at Toy2R can't wait to see what creative and imaginative ways artists will attack these DIY figures.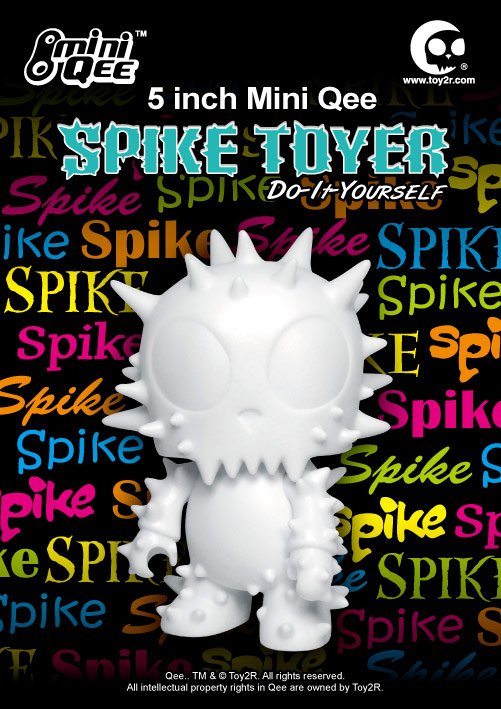 Dropping in November, each Mini Qee will have a SRP of $17US each. Wholesale orders are currently being accepted by [email protected] - so get those orders in so your holidays can be Spiky and full of cheer!

Bringing Art To Life... That's Qee!