Jon-Paul Kaiser's 36" Artist Qee - The Maori Warrior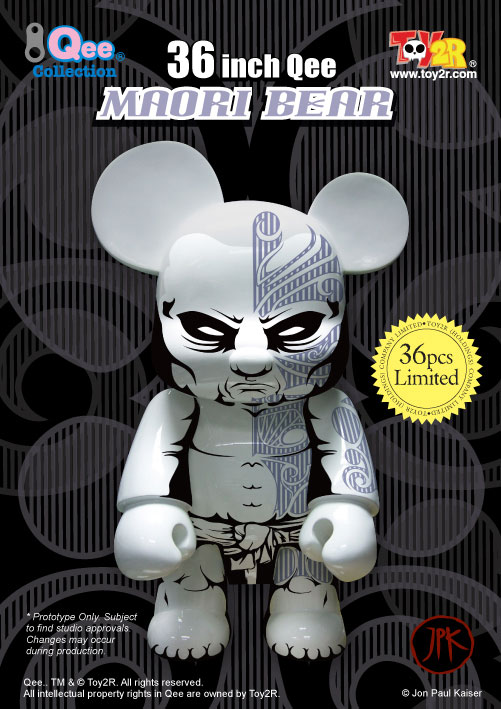 September 2011 - Jon-Paul Kaiser's 36" Artist Qee - The Maori Warrior.

Maori warriors were fierce, undaunted warriors. With their guerrilla tactics and their typical close-combat, carved weapons they were masters of surprise attacks and ambushing. Their territories were never conquered by other nations.

Maori tattoos are among the most distinctive tattoos in the world and have their own identity amongst the Polynesian tattoos. Tattooing is a sacred art among the Maori and is very beautiful, consisting of curved shapes and spirals in intricate patterns. Ta-moko is the permanent body and face marking by the Maori. Traditionally it is distinct from tattoo and tatau in that the skin is carved by uhi (chisels) rather than punctured. This left the skin with grooves, rather than a smooth surface.

Jon-Paul Kaiser now brings his depiction of the Maori Warrior in the latest 36" Artist Qee release. Limited to only 36 pieces worldwide, this piece will be an incredible milestone to Kaiser's work of art, just like the Maori and will stand strong, protecting his territory forever.

With an SRP of $2800.00, this is truly a work of art for any collector. Wholesale orders are now being accepted by Apex Trading ([email protected]).

Bring home the Maori Warrior and the history that surrounds this great culture.