Dark Horse Panel at SDCC 2011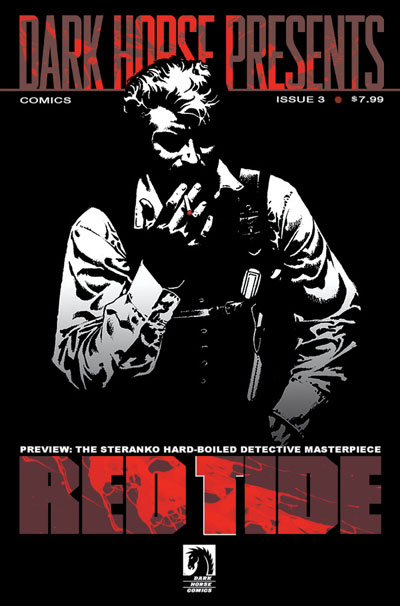 DARK HORSE PRESENTS: THE SDCC 2011 PANEL

THE ONLY PANEL YOU NEED TO SEE!

July 13, MILWAUKIE, OR - At 2 p.m., Friday, July 22, stop by room 25ABC for a powerhouse panel featuring the creative minds behind Dark Horse Presents!

As Dark Horse celebrates its twenty-fifth year of publishing, we are proud to reintroduce the title that started it all: the game-changing anthology Dark Horse Presents. Known for featuring the industry's top talent and launching some of the most successful titles in comics history, Dark Horse Presents was, is, and will continue to be a highly fertile breeding ground for new characters, concepts, and more!

Join us for a look at what makes this book so important to the comics medium with Dark Horse publisher Mike Richardson, as well as a cast of top talent past and present, including...

Jim Steranko (Red Tide)
Eric Powell (The Goon)
Carla Speed McNeil (Finder)
Sanford Greene (Deadpool)
And more!

Attendees can expect a fun and interactive experience, as well as live drawing, Q&A teasers, and more! Also, panel attendees will receive a Dave Gibbons minicomic exclusive to San Diego Comic-Con!

Friday, July 22, at 2 p.m. Room 25ABC. Be there.

About Dark Horse Comics

Since 1986, Dark Horse Comics has proven to be a solid example of how integrity and innovation can help broaden a unique storytelling medium and establish a small, homegrown company as an industry giant. The company is known for the progressive and creator-friendly atmosphere it provides for writers and artists. In addition to publishing comics from top talent like Frank Miller, Mike Mignola, Neil Gaiman, Gerard Way, and comics legend Will Eisner, Dark Horse has developed such successful characters as the Mask, Timecop, and SpyBoy. Additionally, its highly successful line of comics and products based on popular properties includes Star Wars, Indiana Jones, Buffy the Vampire Slayer, Aliens, Conan, Emily the Strange, Tim Burton, Trigun, Serenity, and Domo. Today Dark Horse Comics is the largest independent comic-book publisher in the US and is recognized as one of the world's leading publishers of licensed comics material.