June 2011 - During the Grand Opening of the new Toy2R Shunde office, there were several amazing items on display include some special advance looks of upcoming projects. Here are some sneak peek advance looks at some new 5" Mini Qee Projects in the works.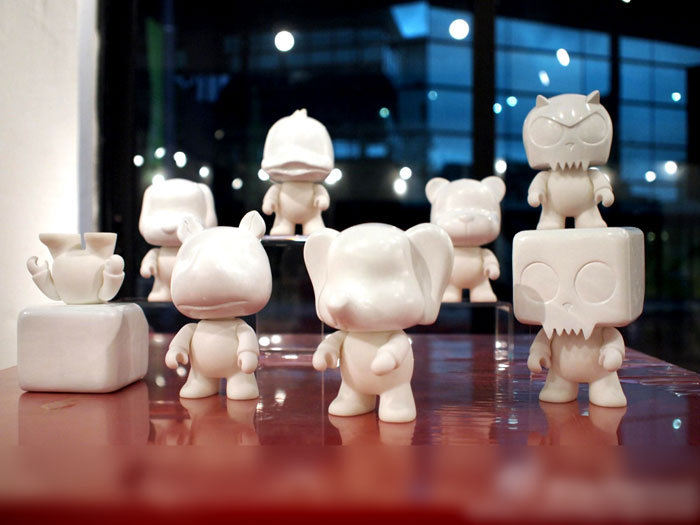 First up is the new series of DIY 5" Mini Qees - the follow up to the super successful new scale of Qees - featuring some old favorites and some new characters shown here for the first time. Check out Series 2 with the appearance of Boxee Toyer, Devil Toyer, Doggie, Grizee, Rhinzee, Boxee and the two new characters Elepee and Quacky! With such a versatile lineup of characters, customizers will have choices galore!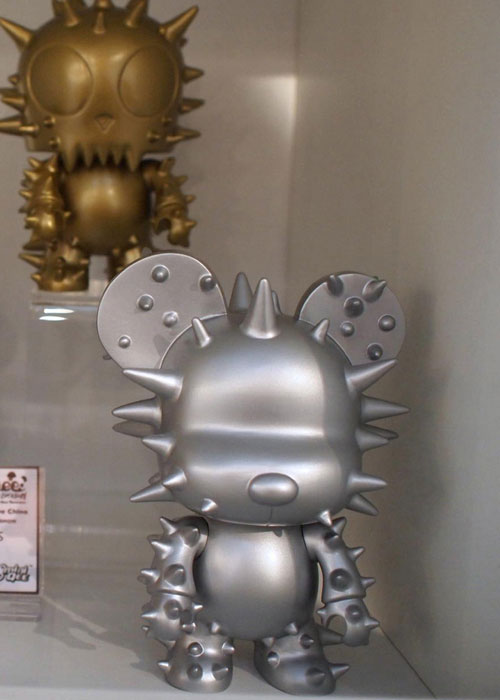 Also shown at the opening were two interesting specimens - the Spiked Mini Qees. Seen in this image, the iconic Bear and Toyer is the spikey treatment - could these make for some fantastic Kaiju customs? Only time will tell.

Looks like Toy2R has a full assault planned for the rest of 2011 with this hugely popular line of DIY figures and recently announced artist versions. Stay tuned to Toy2R USA for more information....