Monogram: Marvel Pewter Figures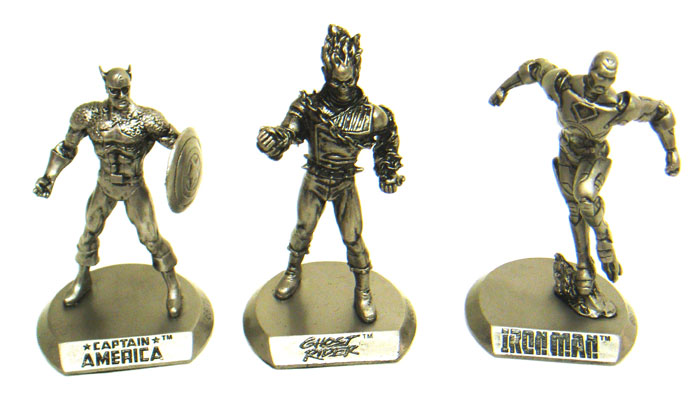 Monogram International proudly presents SDCC 2011 Warehouse Find! Special Edition Marvel Pewter Figures

June 2011 - In preparation for Comic Con 2011, we rediscovered a Comic Con classic! We thought we sold out of these amazing collectibles but low and behold, they were buried deep within our warehouse!

Two Great 3 Pack sets Marvel Pewter Figures - Series #1 Thor, Spider-man, Silver Surfer & Series # 2 Iron Man, Ghost Rider, and Captain America - Marvel's Favorite Heroes in great sizes and in a read set - limited to 25 sets - this is an incredible find! Get these while you still can. Collect Series 1 or Series 2 or both!!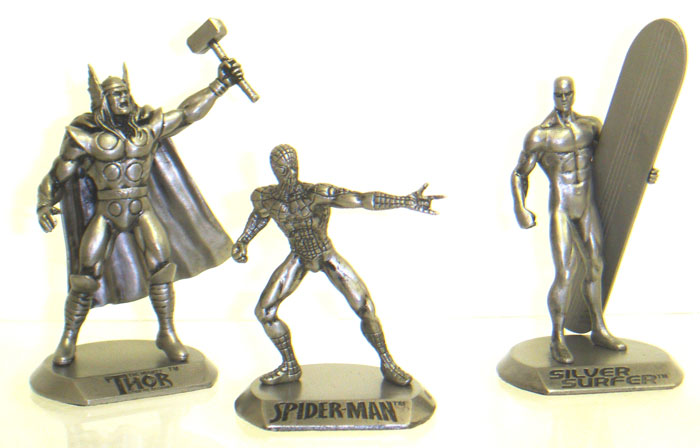 Hand detailed figural and dynamically posed, these figures can be use as paperweights or displayed on desk or shelf. Limited production run adds to the value of each piece. Attention to detail is impeccable. Collect yours today!

Product Features:

1) Made of heavy pewter.
2) The detail is impeccable.
3) Use as paperweight or display on shelf.
4) Highly collectable! Quantities are limited! Get them as soon as you can! Donít miss out on this awesome warehouse find!
5) Priced at only $30.00 per set!

We will be in booth #3744! Come and see us!