The Scribe 5" Qee by Jon-Paul Kaiser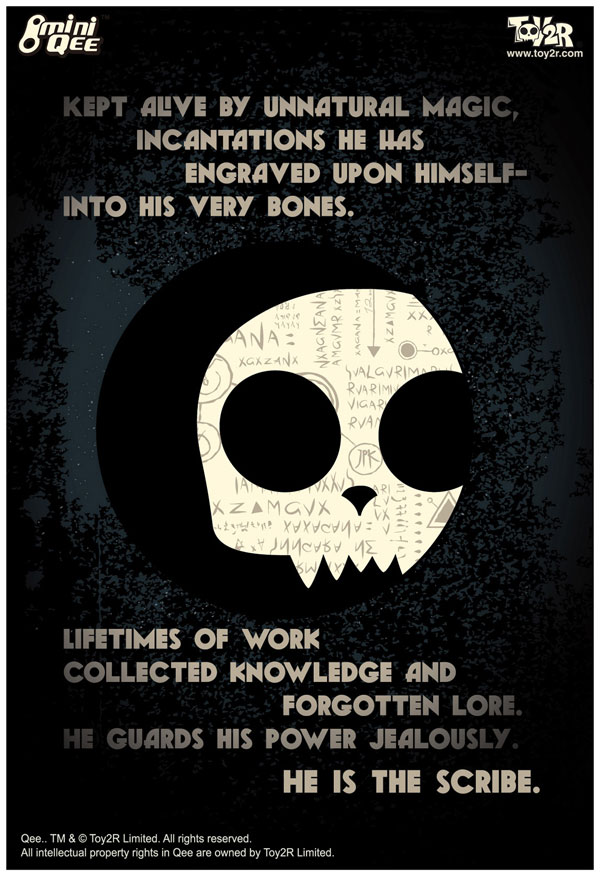 June 2011 - Toy2R - Jon-Paul Kaiser presents The Scribe

Kept alive by unnatural magic,
Incantations he has
Engraved upon himself,
Into his very bones.

Lifetimes of work
Collected knowledge and
Forgotten lore
He guards his power jealousy.
He is The Scribe.

A mysterious and enigmatic creation by the master of black and white, Jon-Paul Kaiser, Toy2R is honored to announce the production of The Scribe 5" Mini Qee... coming for you... soon...

Dropping in August and limited to 500 pcs with an SRP of $28.00. The Apex is currently accepting pre-orders at [email protected]