Mezco's Zombie Living Dead Dolls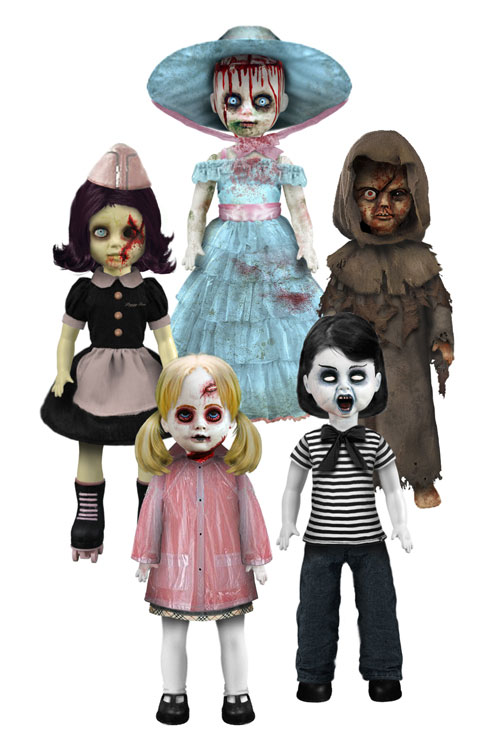 Mezco Releases New Zombie Living Dead Doll Image!

April 2011 - We are happy to unveil the dolls that make up Living Dead Dolls Series 22. Their names are (clockwise from the top):

- Goria
- Menard
- Roxie
- Ava
- Peggy Goo

When there is no more room in hell, dolls will walk the Earth. The 22nd series of the Living Dead Dolls, pays tribute to the creatures that first inspired the creators more than a decade ago: Zombies!

Five rotting corpses, freshly reanimated, shuffle forth from their tombs and into the night. They search for brains... try to be open minded!

Set of 5, each individually packaged in their own coffin... for now.

Ships in September 2011

Available for pre-order at finer retailers or at http://www.mezcotoyz.com/store/detail.aspx?ID=941