Blackest Night Action Figure Box Set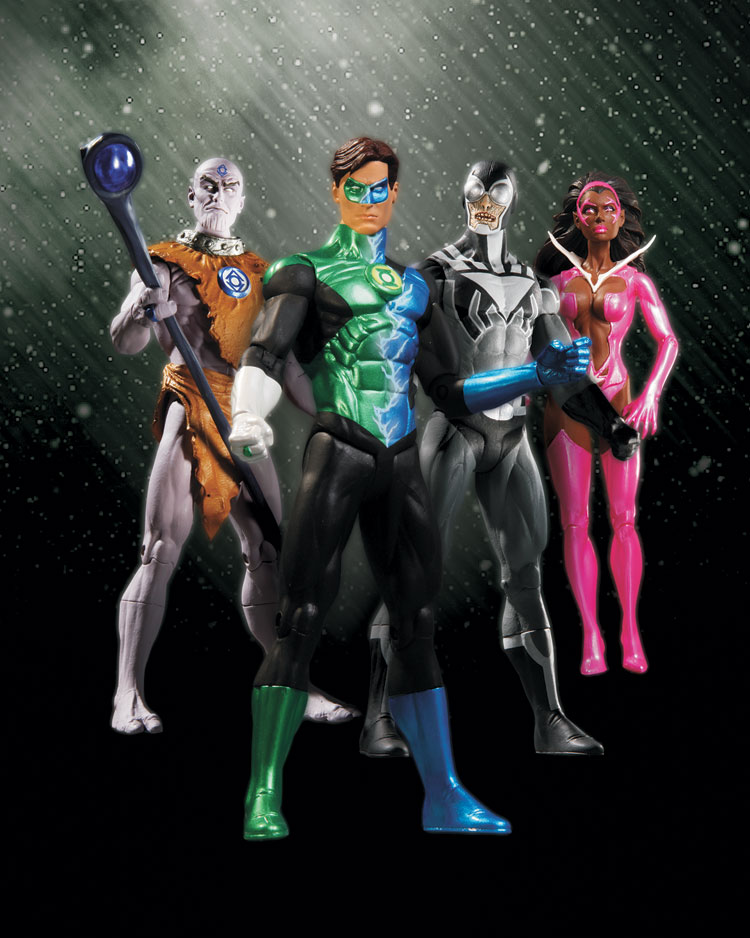 March 2011 - DC Direct - BLACKEST NIGHT ACTION FIGURE BOX SET

From the pages of BLACKEST NIGHT!

Included in this set are action figures of Indigo Munnk, Green Lantern Hal Jordan, Black Lantern Blue Beetle and Star Sapphire Fatality, as well as a 48-page book entitled BLACKEST NIGHT SPECIAL EDITION #1, which includes the following stories: GREEN LANTERN #40 and #41 (written by Geoff Johns, with art by Philip Tan and Eddy Barrows) and BOOSTER GOLD #27 (written and drawn by Dan Jurgens).

Each figure stands approximately 6.75" high.

On sale November 9, 2011
Box Set