Batman Black & White Statue: Batman Arkham Asylum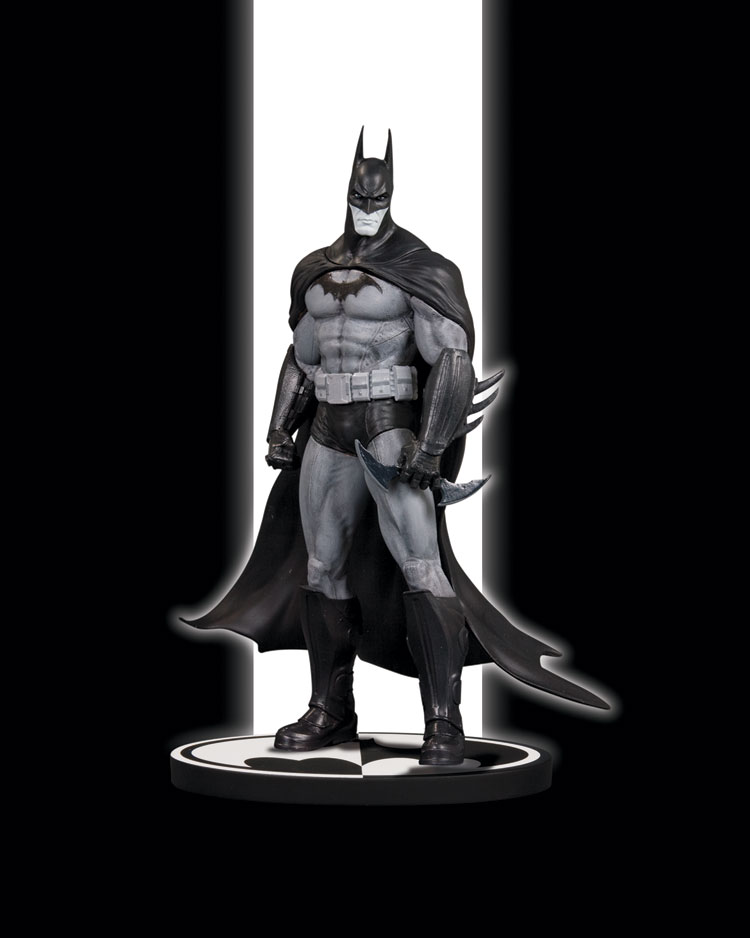 March 2011 - DC Direct - BATMAN BLACK & WHITE STATUE: BATMAN ARKHAM ASYLUM
SCULPTED BY DAVE CORTES

From within the walls of Arkham Asylum, The Joker orchestrates the most elaborate scheme of his career: create an unstoppable army of Bane-like creatures to take over Gotham City. Only Batman, using an amalgam of detective, combat and stealth skills, can end his arch-nemesis' plans.

This very special Batman Black & White statue was developed using actual character designs from the best-selling game Batman: Arkham Asylum, holder of the Guinness World Record for "Most Critically Acclaimed Superhero Game Ever," and the winner of several industry game awards.

This statue based on the video game design measures approximately 7.25" high x 6.25" wide x 4.75" deep, is painted in monochromatic tones, features a Bat-logo-shaped base and is packaged in a black and white box.

PLEASE NOTE: LIMITED QUANTITIES ARE AVAILABLE!
ORDERS MAY BE ALLOCATED!

On sale August 31, 2011
Statue
$80 US