10" Homer Simpson DIY Qee Customs by Reactor 88 & Mikie Graham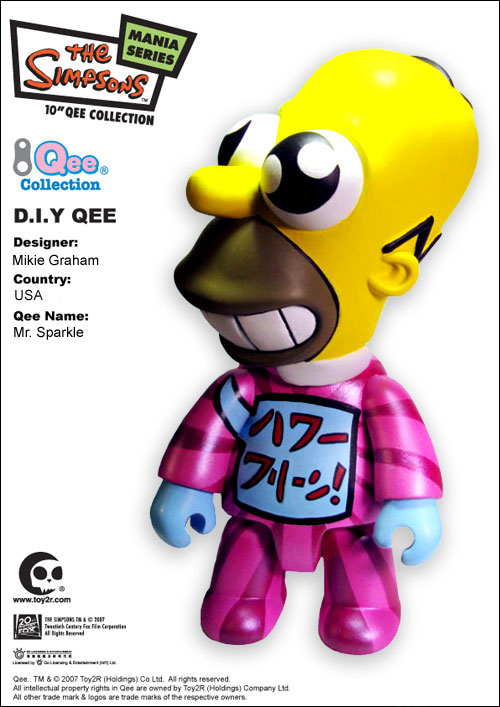 10" Homer Simpson DIY Qee Customs by Reactor 88 & Mikie Graham

November 2010 - Homer Simpson 10" DIY Qee Customs

Toy2R is proud to present these two new additions to the invitation only Homer Simpson Custom Artist Collection featuring the 10" Homer Simpson DIY Qee. As revealed during Designer Con last week, we have two customs from Mikie Graham and Reactor 88...

Mikie Graham's Mr. Sparkle - Inspired by the Simpson's episode #175, "In Marge We Trust", Homer finds a Japanese dish deergent box with his face on it! A colorful and whimsical custom, this piece is not for sale but Mikie gladly accepts commission requests. After seeing this piece - we would recommend you take advantage of his talents.

Reactor 88's Trick-or-Totem Zombie Homer Qee - Another dramatic totem custom from the busy Reactor 88. The vibrant orange coloring honors the Halloween season and is a prized addition to the collection.

Toy2R will be announcing new additions to the collection before the end of the year by some surprise artists, so stay tuned.

If you'd like to take a stab at customizing a 10" Homer Simpson Qee - they are still available through the Toy2R USA Web Store - D'oh, DIY!!