Designer Con Alert - Homer Simpson Customs at Toy2R / Apex Booth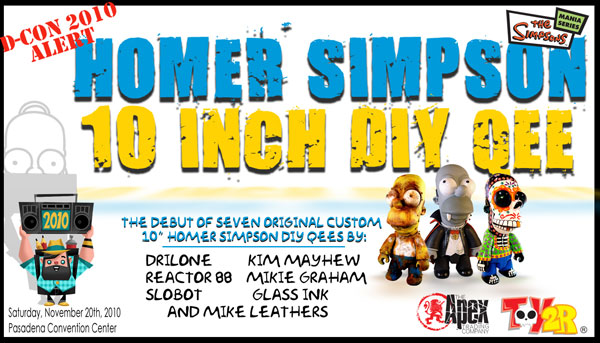 November 17, 2010 - D-CON ALERT - DAY TWO

D'Oh! D.I.Y.

Toy2R proudly presents seven amazing customized 10" Homer Simpson Qee figures making an appearance at this Saturday's Designer Con in Pasadena.

Come by the Toy2R / Apex booth #302 to see custom Homer Qees by DrilOne, Kim Mayhew, and Mike Leathers. Also debuting for the first time, see customs by Reactor 88, Glass Ink, Mikie Graham, and Slobot. Springfield never saw Homie decked out so cool.

More D-CON news to follow....