Jason Freeny's 2.5" Skelanimal Qee Special Edition - Glacier Blue Variant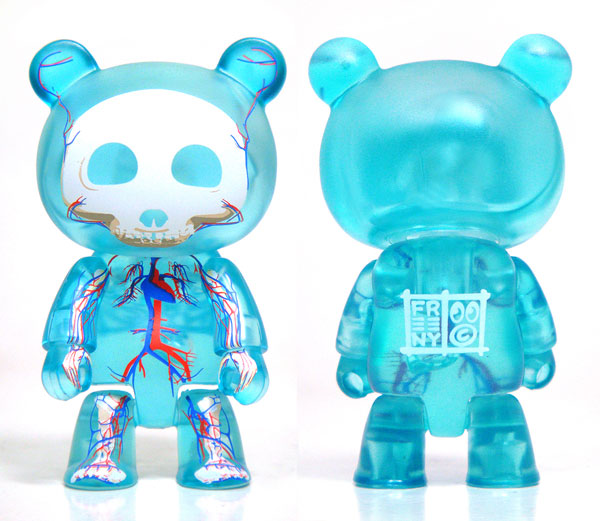 Jason Freeny's 2.5" Skelanimal Qee Special Edition - Glacier Blue Variant

October 2010 - Ever hear of scientists discovering missing links in the Arctic? Well look what the scientist at Toy2R discovered - the special edition Glacier Blue Chungkee Skelanimal Qee by Jason Freeny. Yet another incredible edition to join the Classic Skelanimal Black Edition now available for pre-order through the Toy2R USA web store and the eerie Glow In the Dark Edition now available for pre-order through Neon Monster in the US: both being released in November in honor of the Skelanimal Qee Artist Series arrival.

This new frosty find will also be limited to only 1000 pieces worldwide, so now you too can add another incredible Freeny production Qee to your collection. Pre-order the Glacier Blue Edition now to insure your treasure will secure as it will be dropping in chilly December....Brrrrrrrr!!

Jason Freeny continues to amaze and astound with his new creations and Toy2R is proud to have him participate in the Skelanimal Qee Project!

Prepare for Skelanimal Qees - the Cute as Hell critters for October - what a treat!