Week Five: Toy2R's 15 Weeks to Celebrate 15 Years Contest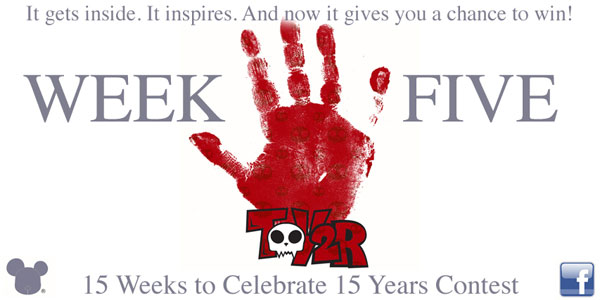 15 Weeks to Celebrate 15 Years Contest: Week Five - More prizes, more winners!

October 2010 - Week Five begins today! How great it would be to win hundreds of dollars worth of Toy2R classic toys and some surprise goodies, just in time for the holidays. The company who has been around since the beginning is now thanking YOU for your continued support by running one of the biggest contests ever offered for designer toys! Each week Toy2R gives away prize packages containing great classics and special items just for taking the time out to post a comment or photo on the Toy2R USA Facebook Fan Page. It really doesn't get any easier than that!

Winners have been chosen from China, the UK and from last week's edition - New York! Thousands of dollars of toys have already been won but there's still more to win! How to enter? Easy! Log on to our Facebook Fan page and post a comment on why you love Toy2R or post a photo of your collection or a custom Qee and that's it! You're entered! (Limit 5 entries per week will be accepted) So click more than the 'Like' button and get your name entered to win big in time for the holidays!

While you're at it, head on over to the newly launched Toy2R USA web store where you will find classic Toy2R toys as well as the hottest new releases for 2010! You might just find that one piece to finish your collection - it's all there!

Join the Qeevolution today and you just might be a winner!

Here's what's in store for the winner of WEEK FIVE - note some great surprises in there!!