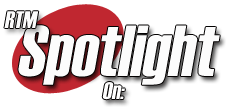 Year Without a Santa Claus:
Ornaments and Bean Bag Plush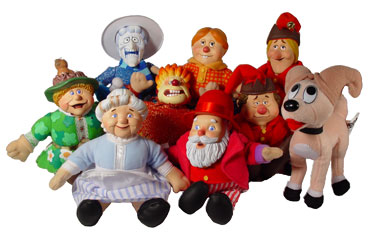 There was a time in the 1970's where stop and go was the latest craze, not in cars or traffic but in animation. Jules Bass and Arthur Rankin were creating animated classics using stop-motion animation to tell traditional and new holiday stories, a task that today would probably fall under jurisdiction of computer animation. During the era they created some of the most memorable shows (and songs) for children, such as 'Rudolph The Red-Nosed Reindeer', 'Here Comes Peter Cottontail' and 'The Year Without a Santa Claus'.
The title is a little misleading for 'The Year Without A Santa Claus' because the guy is all over in the movie. The story unfolds when one year poor Santa is feeling sick and decides to take off the only day of the year that he actually goes out and works. Like most pizza delivery guys he's feeling a tad under-appreciated since the spirit of Christmas has caught the last train for the coast (along with the father, son and the holy ghost).
Some of the elves that work for Santa decide they'll show Santa the spirit of the holiday by going out and proving it to the old man. Probably partially motivated by the fact that without Christmas they wouldn't have a job (and to combat cheaper labor in Asia) they go forth to prove that Christmas is worth saving. Along with them goes Santa's tiniest Reindeer Vixen, and along the way they get into trouble.
Mrs. Santa Claus is really running the show behind the scenes, and so she sends Santa out to help the elves (and get out of the house so she can get some 'me time'). Santa heads on down to Southtown, a city in the south - no kidding with that clever name. He meets a kid named Ignatius Thistlewhite (who goes by Iggy after his parents cursed him with that name) and renews his motivation to deliver toys for Christmas! After that the little jerk never even sent a thank-you note!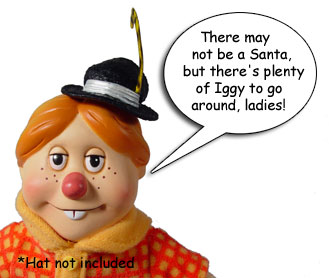 This synopsis leaves out perhaps the most memorable characters from the show - the Miser brothers. Heat Miser and Snow Miser are siblings who each control part of the world and they like to keep it hot or cold, depending on which one of them is doing it. They really don't get along well and when the elves want them to switch territories it requires the intervention of a more powerful force to make things work - their mother. Their mother also happens to be Mother Nature and while her boys are a bit anti-social they each sing a little ditty that is harder to get out of your head than cleaning up a gallon of spilled milk with three sheets of Bounty's competitor.
How does it end? Watch the show! But since it is a 'Hollywood' story, you can probably guess. Mickey Rooney offered his talents as old Saint Nick for the special and Shirley Booth was his gal pal Mrs. Claus. The two characters that really stood out are the Miser brothers, played by comedian Dick Shawn (Snow Miser) and veteran cartoon voice performer George Irving (Heat Miser).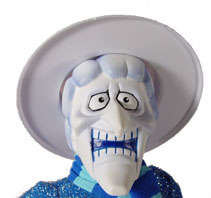 The Musicland Group (Suncoast, Sam Goody and Media Play) are licensed through Warner Brothers (the ultimate license holder) to create merchandise for this holiday classic, and they have tapped several players in the toy industry to create products for them. Palisades Toys is handling the action figures, but NECA has been chosen for plush toys, bobble-heads and tree ornaments. This Spotlight will be looking at the latter and former NECA products, and not the bobble-heads at this time.
NECA is a company that creates and manufactures a variety of products including bobble-heads (in their proprietary Head Knocker brand), action figures, plush toys, snow globes, mugs and magnets, though the list is not exhaustive.
The plush toys are a combination of traditional plush and bean-bag toys because the bodies are filled with plastic beans. The heads are all roto-cast even if they aren't 'urban vinyl', and the arms and legs are stuffed. The legs on all the figures are floppy, meaning they can't support their own weight and so they like to sit around all day, just like union labor. Some of the characters have wire frames inside the arms so they have some ability to hold a pose. All the plush figures come with a tag attached with their character name and a UPC. The toys also have tags sewn on that let you enter the exciting world of toy materials, and if you thrill to tales of sponge, polyester and tricot, you should head there first.
Jingle, Jangle, Snow Miser and Iggy have the best posing arms, while Santa, Mrs. Claus and Mother Nature don't work as well. Heat Miser and Vixen don't have them at all! All told there are nine plush characters - Heat Miser, Snow Miser, Civilian Santa, Mrs. Claus, Mother Nature, Jingle, Jangle, Vixen and Iggy. They all use several materials in construction and they have layered clothing. This includes shorts and coats, an apron for Mrs. Claus and you can look up her dress and see the layers of her skirt and slip (not that you should do that). The toys are all made with high quality and attention to detail, and they are all available individually.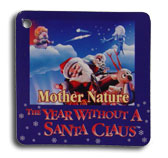 There are also hats! Snow Miser, Mother Nature, Santa, Jingle and Jangle all have hats, and the two elves have bells on - literally. The miser brothers' costumes seem to be made of a material that was popular for guest stars on the Star Trek show (just plain Star Trek, no qualifiers - you can watch it on the SciFi Channel).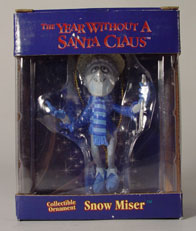 For the fans that have trees (or just like to hang things around the house) there are the tree ornaments. The ornaments are packaged in window boxes and they are not articulated, but ornaments to hang on your tree. The characters released so far are Heat Miser, Snow Miser, Mrs. Claus, Civilian Santa, Santa Claus and a piece that has Jingle, Jangle together riding Vixen. All the ornaments are fully painted and they have strings attached so they are ready to go once freed from their boxes. The figures are not standard PVC but a different material, which means they are more brittle, and can break if you aren't careful. They are fine for normal use; just don't use them as ornament baseball!
Pictures of the Bean Bags
More pictures of the Bean Bags
Where to buy Year Without a Santa Claus: These items were originally released in late 2002, and were exclusive to the stores in the Musicland chain (Suncoast, Sam Goody, and Media Play). The ornaments retailed for $7.99 each, while the bean bag plush toys retailed for $6.99 each.

Your best bet for finding them now would be to check eBay for them.