Superman Vs. Doomsday Collector Set
click to see larger image
February 2007 - DC Direct

SUPERMAN vs. DOOMSDAY COLLECTOR SET

This collector's set contains the sold-out classic DC DIRECT 21-point of articulation Superman action figure as well as the sold-out Doomsday figure! Also included are bases for each figure and the 168-page best-selling graphic novel THE DEATH OF SUPERMAN!

Advance-solicited; on sale August 29, 2007
Action Figure & Book gift set
$29.99 US

Superman 6.5"
Doomsday 7"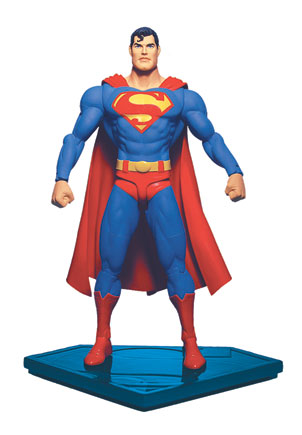 click to see larger image