Count Homercula - Custom Homer Simpson 10" Qee by Leathers2000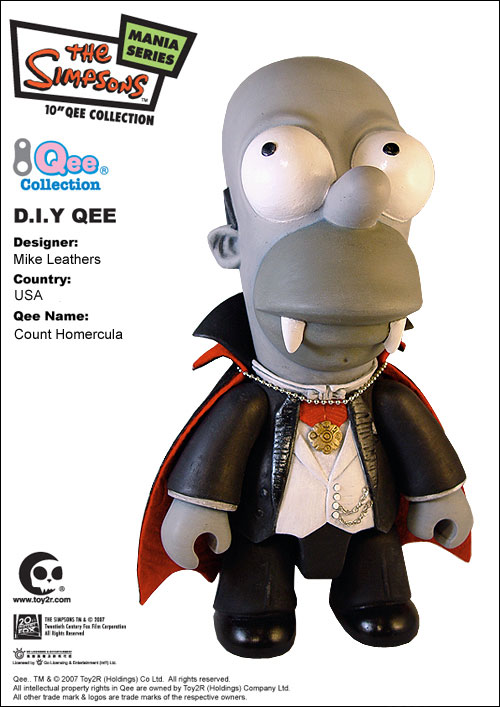 October 2010 - Mmm...Candy!

Yep, you had better hide the candy stash as the dark one of Springfield has risen from the grave in search of Halloween treats. Here's the latest Homer Simpson 10" DIY Qee custom created by Leathers2000, 'Count Homercula.'

Part of an invitation only collection, this is the lastest Simpson custom now featured in the online Simpson's Qee Gallery at www.toy2rusa.com. The collection is in honor of the the release of the long awaited 10" Homer Simpson Qees - now available online in both Classic Everyday Outfit and the DIY Edition.

This is the perfect custom for October capturing the essence of the season. Toy2R welcomes submissions from artists across the globe - all you have to do is email them at [email protected]

Trick or Treat from Leathers2000 and Toy2R!!