Toy Biz Unveils Second Series of Classic Spidey Figures!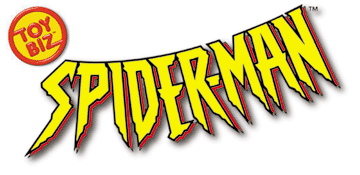 Toy Biz has released images from the second assortment of their amazing new Spider-Man Classic line. As with the first assortment, the Spider-Man figures in this new series feature 30 incredible points of articulation - perfect for sticking the Wallcrawler in virtually any pose imagineable!
This time around fans will be treated to Spider-Man as he appeared in his very first appearance in Amazing Fantasy #15 (complete with underarm webbing), a Battle-Ravaged Spidey, the Scarlet Spider and the Rhino.
Whereas the first series featured bases for each figure, this new assortment returns to a Toy Biz staple: accessories. Each figure will come with its own unique action accessory.
Look Spider-Man Classic series 2 at a toy store near you later in 2001.
[Posted 12/07/2000]